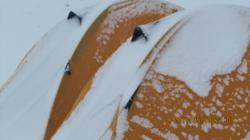 Welcome to trek through Tibet with local travel agency www.tibetctrip.com! Better prices and services are available now!
(PRWEB) June 13, 2013
This year, travelers from all over the world will embark on the Everest Base Camp Trek. Over four-days trekkers will ascend from Old Tingri, at about 4400m, to Everest base camp, sitting at about 5300 m. Tibet Ctrip Travel Service-TCTS (http://www.tibetctrip.com) provides trekking support staff who take care of each day's camp along with preparing hot nutrition packed meals to reenergize exhausted trekkers. For those who don't want to drag things like sleeping bags and tents on an international flight, TCTS is also able to provide camping gear. Vehicle support is available along the trekking route, no having to worry about carrying heavy packs or hiring a yak person. Travelers on this Tibet trek will be immersed in unimaginable natural beauty as they trek through wide-open Himalayan expanses surrounded by snow-capped peaks. A few travel tips will help travelers prepare for there adventure:

The trek begins at about 4400 meters (around 14,000 feet) and ends at over 5000 meters (close to 18000 feet). TCTS helps travelers acclimatize to the altitude by scheduling a few days of sightseeing before the trek begins. In Lhasa, travel groups will visit famous sites like Potala Palace and Jokhang Temple. As the Tibet travel heads to Shigatse, where travelers will visit Tashilhunpo Monastery, there are stops at Lake Yamdrok and in Gyantse. During this time, it is very important to drink lots of water and avoid intense physical activity. Along the trek it's not the terrain that presents the biggest challenge; it's the altitude.
Travelers who make the adventure in the late spring, early summer, or early autumn are likely to encounter perfect daytime weather. That said it is important to be prepared for nights with subfreezing temperatures and seemingly perfect days that quickly turn to rain or snow. Tibet trekking in the mountains requires adequate preparation; well broken in hiking shoes are a must and clothes that can be layered are the best way to go. TCTS is happy to answer any questions related to preparing for trekking.
On a trek, travelers must do everything they can to eat a very high calorie diet and drink lots of water. While the affects of the altitude can cause some to lose their appetite, it is very important to eat as much as possible. TCTS's native Tibetan guides and trekking support staff will help look after trekker's nutrition needs by preparing meals and providing snacks for the trail. Be sure to let TCTS know of any special dietary needs before heading out on the Tibet trek.
Travelers who make the adventure are in for some of the Earth's most stunning scenery. Long days of hiking and thin air present challenges for some travelers; the most important thing to prepare is an adventurous spirit. TCTS makes the trek as easy and comfortable as possible through their trekking support staff that prepares nutritious meals and takes care of each day's camp. Many travelers dream of hiking through Himalayan scenery and visiting Mt. Everest; TCTS works to make this dream a reality by providing travelers with a professionally guided and well supported trekking adventure.
Tibet travel agency TCTS Contact Address:
Post Address: Tibet Niwei International Travel Service, Co., Ltd (Niwei Building Room 302, No.13 North Linkuo Road, Lhasa, Tibet)
Tel/Fax (Lhasa area code):86-891-6342607, Mobile: 86-13628999610 (Tony), Post Code: 850000
Email: sales (at) tibetCtrip (dot) com, TibetCtrip (at) gmail (dot) com
Devin Moore provided this news release above on behalf of local Tibet tour agency TCTS (tibetctrip.com). Devin is a travel writer and independent economic analyst based in Springfield, Missouri USA. His economic research is currently focused on airfare pricing. Devin Moore works to spread awareness of Tibet and its people through publishing Tibet travel information.