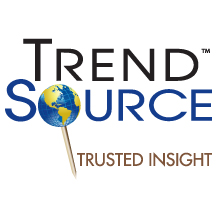 I'm just happy we are able to help families and businesses with our services.
San Diego, CA (PRWEB) December 04, 2012
As the U.S./East Coast continues to pick up the pieces from Sandy, mortgage professionals have been scrambling to keep tabs on properties that have been affected. Standard workloads combined with the hustle of the holidays have left financial institutions with limited time to effectively manage disaster recovery efforts and are, therefore, turning to companies like TrendSource to fulfill their property inspection needs.
"It's truly heartbreaking to hear stories of how people have been and still are being impacted by Sandy," said Victoria Hyzer, Compliance Account Manager at TrendSource. "I'm just happy we are able to help families and businesses with our services," she went on to say. "With the support of our experienced Field Agents on the East Coast, we've been able to provide clients with timely, detailed Property Condition Reports that are helping recovery efforts."
Property Condition Reports: Site Inspections
TrendSource provides exterior and interior Property Site Inspections for residential and commercial properties that adhere to the Interagency Appraisal and Evaluation Guidelines. Property Condition Reports consist of a wide range of scopes from basic "drive-by" inspections to detailed property sketches with measurements and digital photos. Click here for a basic overview of the Property Condition Report scopes.
TrendSource Property Inspection Services include:

Commercial Property Inspections
Residential Property Inspections
HUD Inspections
Occupancy Verification
Professional Inspectors
TrendSource has a proprietary database of highly skilled and certified Field Agents that have been performing inspections for the greater part of a decade. All Agents go through the following process prior to executing an assignment:
Annual Background Check (100% - Documented)
Standard Field Agent screening, training and certification
Site Inspection Professionalism Certification Training
Detailed program specific training determined by inspection/audit type
To ensure Field Agents are meeting standards, they are evaluated on data quality, knowledge, timeliness and professionalism for every assignment and are given a rating, which is developed through an internal quality assurance process along with feedback from customers in the form of post-inspection surveys. For more information about becoming a property inspector, click here.