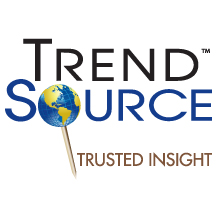 I choose to participate in these assignments because they are fast and easy. The paper work is a breeze and being able to pose as a real customer avoids stress and allows you to submit true results.

-MSI Auditor
San Diego, CA (PRWEB) September 18, 2012
TrendSource market research firm and mystery shopping company utilizes mystery shoppers aged 21-25, from their proprietary database of Field Agents, to conduct Alcohol Age Verification Compliance Audits for grocery clients, ensuring that cashiers are checking IDs on all alcohol purchases. As alcohol sales volume habitually rises during the holidays, TrendSource will be increasing the number of these audits and is looking for young adults in the Florida, Alabama, Georgia, Mississippi and Louisiana areas to perform them. Click here to learn more about this mystery shopping opportunity.
These audits are executed across 500 grocery stores and nearly 100 liquor stores where alcohol sales represent a large portion of the grocers' revenue. To reduce their risk of non-compliance and safeguard the integrity of their brand, the company utilizes the services of TrendSource because of their extensive coverage and proven expertise in the industry. As a result of the ongoing Compliance Program, the grocer experienced a significant decrease in noncompliance year over year.
What is a compliance audit?
This kind of compliance audit is commonly referred to as an "unrevealed mystery shop", where the mystery shopper acts as a normal customer and makes an alcohol purchase. The whole audit can be done during a routine grocery visit in just a couple of minutes and when finished, auditors (mystery shoppers) fill out a brief questionnaire documenting their experience. TrendSource then reports this information back to the grocer, and it is used to either reward employees for following operating procedures or retrain them if they fall short.
Who are these mystery shoppers?
Mystery shoppers perform work as Independent Contractors and are referred to as Field Agents for MSI Services, the exclusive database provider of mystery shoppers for TrendSource. Anyone can become a mystery shopper, but due to the nature of this particular type of audit, individuals must be 21-25 years old. TrendSource will be engaging mystery shoppers to conduct these audits for the duration of 2012 and is looking for interested individuals to apply to become Field Agents for MSI Services. TrendSource runs several other programs throughout the US and Canada, so there are many other mystery shopping opportunities available for individuals who don't meet the criteria for this audit. To become a mystery shopper for other opportunities, fill out the free online application.
About TrendSource, Inc.
TrendSource provides business intelligence, customer experience insight, compliance solutions, and other market research and data analysis programs that deliver measurable ROI. With over twenty years of experience, TrendSource's customized solutions deliver effective Customer Experience Programs that quantify service gaps, provide prescriptive/corrective solutions, identify trends, and provide actionable solutions through enhanced reporting and analysis.
TrendSource has the unique distinction in the industry as an ISO 9001:2008 certified company.