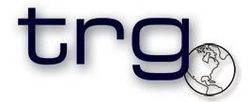 I would recommend Toastmasters to anyone that likes meeting new people, networking, and has a genuine interest in learning to speak more professionally
Bozeman, MT (Vocus) September 21, 2010
TRG proudly hosts the Bozeman Gold Toastmasters Club every Friday at noon in their Bozeman office. Bozeman Gold Toastmasters Club helps give men and women the skills and confidence they need to speak effectively in front of large audiences. The Toastmasters Club has been operating internationally since 1924, and they currently have more than 200,000 members in 80 countries.
Each Friday at noon the Toastmasters club meets for an hour and gives everyone in the club a chance to stand up and speak. At every meeting, a few club members typically have the opportunity to stand up and present a topic of interest, and then the other members of the club provide them with constructive feedback. The club offers a calm, relaxed, and supportive environment for individuals to improve their public speaking skills. http://bozemangold.freetoasthost.ws/index.html
TRG's Bozeman office houses the majority of the company's sales and marketing members. TRG also operates out of Indiana, Chicago, Illinois, and Big Sky, MT. TRG's president, John Michel, decided to offer TRG's office to the Bozeman Toastmasters Club for their weekly meetings. Mr. Michel trusts that Toastmasters is a great learning tool for the company's sales producers. By hosting Bozeman's Toastmasters Club at the TRG office, many of TRG's employees have since joined the club and are benefiting from their membership and participation.
"I would recommend Toastmasters to anyone that likes meeting new people, networking, and has a genuine interest in learning to speak more professionally," TRG Senior Account Executive Darren Pettyjohn states. "My speaking skills have improved. I think about what I say before it comes out. It helps me slow down and speak more professionally, as nerves typically make you speak fast." For additional information about employment with TRG please visit their website at: https://traderiskguaranty.com/Employment.aspx
About TRG:
TRG is an import solutions provider marketing its products directly to the importer. These products include U.S. Customs import bonds, shipping insurance (freight insurance) and direct filing of U.S. Customs entries and Importer Security Filing. Trade Risk Guaranty (TRG) Brokerage Services LLC is a licensed insurance agency, having agency agreements with Hanover Insurance Company of Worcester, Massachusetts, and Great American Insurance Company of Cincinnati, Ohio, both of which are insurance companies approved by the Department of the U.S. Treasury to issue U.S. Customs bonds.
Contact:
Kathryn Shaw
Trade Risk Guaranty (TRG)
406-922-6525
###