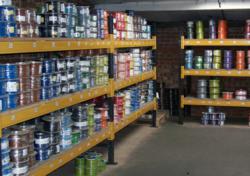 In addition to increasing the breadth of range, we have increased the value of our stockholding since 2007 by 70 percent
Bourne End, Buckinghamshire (PRWEB) October 14, 2009
Following positive sales growth over recent trading periods CSE Cables has announced that it has significantly increased its stock holding of tri-rated cable and other industrial cables. This is in line with the Company's stated policy of a continually improving service to customers.
In recent months, CSE Cables has seen a strong growth in demand for its industrial cable range especially tri-rated cable from its target customer base. An additional attraction for clients is that they can order cable accessories such as plastic or metal glands, cable terminations and marking systems from the same source. customers.
CSE Cables was established as a branch dedicated to industrial cable from within CSE Industrial Electrical Distributors. Since it moved to its own warehouse two years ago, the whole operation has gone from strength to strength under Divisional Manager Corrina Cook and her team.
Commenting on the success, Corrina said "we have been thrilled by the response of our customers to the investment we've made in stock holding, the sales team and infrastructure to get our industrial cable to market on time! We have also invested a lot of time in building relationships with key suppliers who have backed us as they can see the progress we are making."
In the last year, CSE Cables have implemented a number of significant changes to increase the tri-rated cable business. As a core component for any industrial control panel builder, availability and breadth of range has to be key for any prospective supplier. Corrina explained "the first thing we looked at was our manufacturers and the size of tri-rated they were able to supply to us. We scoured the world for a suitable supplier and as a result we are now able to supply tri-rated cable up 300mm2 and all phase colours up to 95mm2."
Corrina went on to say "In addition to increasing the breadth of range, we have increased the value of our stockholding since 2007 by 70 percent".
It is not just the stockholding and breadth of tri-rated cable that CSE Cables has paid attention to. John Le Grys, the Company's Managing Director said "Corrina has done a magnificent job of improving all areas of our cable business since moving into the dedicated cable warehouse. The logistical side of the business has also improved substantially with more warehouse and delivery personnel and excellent links with UK and worldwide couriers. Effectively we can ship to anywhere, national or international"
CSE's Cable team are not looking to rest on their laurels either. To maintain the rate of growth Corrina is implementing exciting plans for the future: "We are planning to grow strategically through a combination of offering a broader range of cables from stock, sourcing specialist cables competitively and adding to our fantastic team. We will also be bolstering our marketing effort to get the message across explaining the service we are able to supply locally, nationally and globally."
Note to Editors
About CSE Cables
CSE Industrial Electrical Distributors has been established for over 30 years supplying all types of low voltage electrical product to UK industry. CSE Cables was established in its own dedicated branch in April 2007 selling a complete range of industrial electrical and data cable across the world. The branch stocks all top makes of cable brand including Nexans, Prysmian, Belden and generic unbranded cable.
###