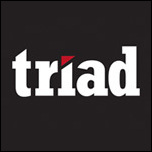 The marketing makeover is great for start-ups as well as companies who've outgrown their current image. If the quality of your marketing material and website no longer reflects the quality of your products and services, then the marketing makeover is for you -- it's designed to make a dramatic impact in a short period of time
Tulsa, OK (PRWEB) July 6, 2006
Triad IMS -- a leading interactive, marketing and software firm -- today introduced the 60-Day Marketing Makeover.
"The marketing makeover is great for start-ups as well as companies who've outgrown their current image. If the quality of your marketing material and website no longer reflects the quality of your products and services, then the marketing makeover is for you -- it's designed to make a dramatic impact in a short period of time," said Brent Lollis, founder of Triad IMS.
The program is limited to 10 businesses each month.
The 60-Day Marketing Makeover includes:
Logo Design or Update
Business Card, Letterhead & Envelope Set
Fax Cover Sheet
Microsoft Word Letterhead Template
PowerPoint Template
Presentation Folder Design
Sales or Information Sheets
Search Engine Friendly Website Design
Basic Content Management System
The cost of the marketing makeover is $9,950. These services would cost $15,000 to $30,000 at other national firms.
Triad provides a dedicated Project Manager to guide clients through a well-defined, step-by-step process.
In addition to the Basic Content Management System, customers can add popular features to their website including:
HTML Newsletter
Blog
Photo Gallery
Calendar of Events
Press Releases
Media Room
For more information -- or to reserve one of the 10 available makeovers for July -- email info(at)triadims.com or call (866)65-TRIAD ext. 221
About Triad
Triad was founded in 2000 in Tulsa, Oklahoma. Triad is a full-service marketing & technology firm that helps businesses dream about what they could become if there were no limits, develop a vision that reflects the dream and then create the tools and strategies necessary to make the dream a reality. http://www.triadims.com
###