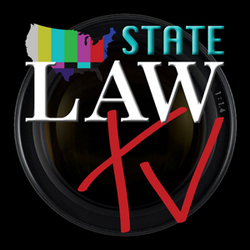 Either your research is being funded by some of these big insurance companies and corporations or I think you just did some pretty lousy research that lacks a balanced view.
New York, NY (Vocus) July 9, 2010
Tonight, Fox News will be running a show hosted by John Stossel where he will talk about the "trouble with trial lawyers." Cindy Speaker, founder of StateLawTV, saw a clip of the show earlier today and said that she was outraged.
John starts off by saying a few things that Speaker finds devastatingly misleading. Here are a couple of his quotes:
"I have really had enough. These guys say we're just out there to save you and make society safer but they just serve themselves and make us less safe."
Speaker's response is, "John, how about if we take a recent example -- the BP Gulf Oil Spill. I'm not a lawyer but I've been in the legal industry for 15 years and it appears to me that the facts surrounding the Gulf Oil Spill are probably going to point to evidence that BP was cutting corners on safety issues and their propensity to value profits over people may well have been responsible for this catastrophic disaster. Now John, what do you think will happen if lawyers don't step in and determine things like blame, the quantification of loss of business and livelihood? When you say what you said, it frankly leads me to believe that you are being backed by the big business entities and insurance companies that are so anxious to tell us we don't need lawyers. Instead, they tell us they will take care of everything."
Speaker went on to say, "and while we're talking about the BP Oil Spill let's talk about what BP is doing right now and why I believe every individual that has suffered a loss of livelihood in this disaster does need a lawyer. What we're seeing is BP attempting to settle with business owners for a fraction of what they will lose this year. If the person consults with a lawyer -- that lawyer is going to have accountants and financial experts involved to quantify future losses and diminution of their businesses as well. BP is not going to volunteer to do that. So John, what do you recommend?"
Speaker stated that her father was killed by a drunk driver when she was 20 years old. "We subscribed to the kind of outdated thinking that frankly, I believe you are purporting in your show -- or at least in the clip I saw. We didn't think we needed a lawyer. The insurance company would do the right thing. Well John, the insurance company did not do the right thing or anything. My mother raised 5 children and worked everyday as a secretary at a school to keep everything afloat. Do you think that was fair? I don't. I think that we paid for insurance and the other guy paid for insurance and somebody besides my mother should have stepped up to the plate. But they didn't John. And if you think that big insurance companies and corporations like BP are going to step up to the plate and do the right thing without lawyers to propel them -- then I really have concerns about you. Either your research is being funded by some of these big insurance companies and corporations or I think you just did some pretty lousy research that lacks a balanced view."
Speaker did concur that there are some sleazy lawyers out there. She does not dispute that. However, Speaker believes that every industry has their fair share of sleaze.
Speaker believes that many lawyers are unsung heroes and she respectfully asks that Mr. Stossel stop giving unbalanced reports about lawyers. She states, "It's just not fair and I believe it sometimes keeps victims from getting the help and justice that only a lawyer can get them."
Cindy Speaker is the founder of StateLawTV. She is both a legal marketer and an advocate for empowering consumers with legal education and resources.
###