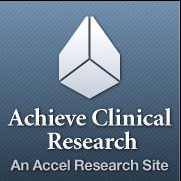 Birmingham, AL (PRWEB) November 26, 2012
DISEASE BACKGROUND
SLE is a chronic debilitating autoimmune disease that primarily affects young women of childbearing age, although men, children and teenagers also can develop lupus. SLE is characterized by the presence of autoreactive B cells resulting in elevated levels of autoantibodies, which directly damage the body's cells and tissues or form immune complexes which cause inflammation and tissue damage. A range of organ systems may be involved simultaneously or sequentially.
The manifestations of lupus include arthritis, pleuritis, pericarditis, stroke, seizure, nephritis, vasculitis, anemia, thrombocytopenia, alopecia, photosensitivity, and malar rash. Over time, patients with lupus accrue irreversible organ damage which contributes to an increased mortality rate in these patients. Despite advances over the past 40 years in both diagnosis and treatment, patients with SLE have a 2 - 5-fold greater risk of mortality.
For more information about how to participate in this lupus clinical research study, visit Achieve Clinical Research or contact us directly at (205) 380-6434
RATIONALE FOR THE STUDY
The primary goal of lupus treatment is to control or halt the inflammatory disease process while minimizing the side effects and the risk of infection that are associated with current therapies. The treatments historically and currently used for SLE have broad effects on immune and inflammatory pathways. Standard therapies for SLE include corticosteroids, antimalarial agents, non-steroidal anti-inflammatory drugs, and immunosuppressive agents.
STUDY DESIGN
This is a global, multi-center, randomized, placebo-controlled study to evaluate adverse events of special interest in adults with active, autoantibody-positive systemic lupus erythematosus (SLE) treated with a new drug plus standard therapy vs placebo plus standard therapy.
OBJECTIVES
The objectives of this study are to evaluate the following in adult SLE subjects receiving the new drug plus standard therapy versus subjects receiving placebo plus standard therapy:

Mortality and adverse events of special interest over 1 year (52 weeks).
Corticosteroid reduction during Weeks 40-52.
DIAGNOSIS AND INCLUSION CRITERIA
Subjects enrolled in the study must meet the following inclusion criteria:
1. Males or females ≥ 18 years.
2. Have a diagnosis of SLE, refer to ACR revised criteria for the classification of SLE as a guide for diagnosis of SLE.
3. Active, autoantibody positive SLE (autoantibody positive is defined as the presence of ANA or anti-dsDNA antibodies).
4. Are on a SLE treatment regimen consisting of any of the following medications (alone or in combination):

Corticosteroids
Other immunomodulatory agents including methotrexate, azathioprine, leflunomide, mycophenolate (including mycophenolate mofetil, mycophenolate mofetil hydrochloride, and mycophenolate sodium), calcineurin inhibitors (eg, tacrolimus, cyclosporine), sirolimus, oral cyclophosphamide, 6-mercaptopurine, or thalidomide.
Anti-malarials [eg, hydroxychloroquine, chloroquine, quinacrine (mepacrine)]
5. A female subject is eligible to enter the study if she is:

Not pregnant or nursing;
Of non-childbearing potential (ie, women who had a hysterectomy, are postmenopausal which is defined as 1 year without menses, have both ovaries surgically removed or have current documented tubal ligation or any other permanent method of female sterilization); or
Of childbearing potential (ie, women with functional ovaries and no documented impairment of oviductal or uterine function that would cause sterility). This category includes women with oligomenorrhoea [even severe], women who are perimenopausal or have just begun to menstruate. These women must have a negative urine pregnancy test at screening, and agree to 1 of the following:
Complete abstinence from intercourse from 2 weeks prior to administration of the 1st dose of study agent until 16 weeks after the last dose of study agent; or
Consistent and correct use of 1 of the following acceptable methods of birth control for 1 month prior to the start of the study agent, during the study and 16 weeks after the last dose of study agent:
-- Implants of levonorgestrel or etonogestrel;
-- Injectable progesterone;
-- Any intrauterine device (IUD) with a documented failure rate of less than 1% per year;
-- Oral contraceptives (either combined or progesterone only);
-- Ethinyl estradiol/Etonogestrel vaginal ring;
-- Double barrier method: condom and occlusive cap (diaphragm or cervical/vault caps) with spermicidal foam/gel/film/cream/suppository;
-- Transdermal contraceptive patch;
-- Male partner who is sterile prior to the female subject's entry into the study and is the sole sexual partner for the female subject.
NOTE: MMF and other forms of mycophenolate affect the metabolism of oral contraceptives and may reduce their effectiveness. As such, women receiving mycophenolate who are using oral contraceptives for birth control should employ an additional method (eg, barrier method).
6. Have the ability to understand the requirements of the study, provide written informed consent, including consent for the use and disclosure of research-related health information, and comply with the study data collection procedures.
*Achieve Clinical Research conducts Clinical Studies in Birmingham, AL. For more information about getting started with a Lupus Clinical Trial, please visit our website or contact us directly at (205) 380-6434