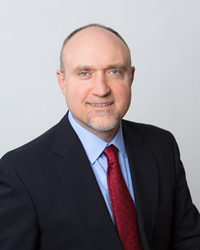 RESEARCH TRIANGLE PARK, N.C. (PRWEB) January 04, 2019
Triangle Insights Group, a premier life sciences consulting organization, is pleased to welcome Ted Hoffman to the firm. Ted will be joining the firm as a partner.
Ted has more than 20 years of experience working in and providing consulting services to the pharmaceutical industry. At Triangle Insights, Ted will apply his deep expertise in brand strategy, product launch, portfolio planning, and corporate development. In addition to extensive previous consulting experience, Ted has held leadership positions at Pfizer as well as Teva, where he served as the Senior Director and Head of North America Launch Management.
"Ted is a great addition to our team," commented Ben Bonifant, one of the firm's founding partners. "His ability to pair his consulting toolkit with a pragmatic understanding of what works within a large organization matches our firm's commitment to providing recommendations that our clients can implement with confidence."
Ted will join Triangle Insights' senior leadership team in San Francisco next week at the Biotech Showcase, which occurs concurrently with the J.P. Morgan 36th Annual Healthcare Conference.
For more information about Triangle Insights Group, visit http://www.triangleinsights.com or call (919) 813-6079.
About Triangle Insights Group
Headquartered in Research Triangle Park with an additional office in San Francisco, Triangle Insights Group, LLC is a strategy consulting firm providing guidance on the most critical business issues to leaders in life sciences organizations. The firm's approach combines deep knowledge of the industry across therapeutic areas and functional groups, with a dedication to creativity and disciplined critical thinking. Recommendations from Triangle Insights Group are original, relevant to the industry environment, and supported by rigorous analytics. Clients of Triangle Insights Group include large pharmaceutical companies, emerging biotechnology firms, diagnostics manufacturers, medical device companies, and private equity investors.
Senior leadership includes Ben Bonifant, Chris Apolito, Barrett Rankin, Gautam Aggarwal, Kate Kitsopoulos, and Ted Hoffman.