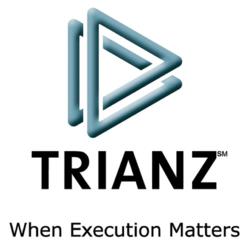 It is very interesting to see how Trianz has innovated on its service model as a turnkey execution partner for top management at leading corporations, thereby delivering superior value.
Silicon Valley, California (PRWEB) June 09, 2011
Global Management Consulting, IT and BPO Services firm, Trianz announced the expansion of its Board of Directors and the appointment of Dr. A Lakshman Rao to its Board.
As a member of Trianz Board of Directors, Dr. Rao will play a key role in advising the company on its growth strategy and execution. Dr. Rao will collaborate with the CEO and leadership in framing competitive strategies, leading edge client service models and ultimately developing sustainable growth.
Joining Wipro Technologies as one of the first 10 employees in 1984, Dr. Rao retired as its Chief Operating Officer 2009 as Wipro reached a pinnacle of $4 billion in revenue. At Wipro, Dr. Rao held the responsibilities spanning the Product Engineering business, CIO & CTO functions and Japan & China Geographies sales & Operations. Dr. Rao started his career at Electronic Corporation of India Limited (ECIL) and was associated with the development of Operating Systems and Compilers.
President & CEO of Trianz, Sri Manchala said, "Continuing to build on its growth, Trianz has launched its next generation of services under the umbrella of Trianz 2.0. Our goal is to provide a differentiated value proposition to clients as a partner who leads execution of strategic initiatives combining our consulting, technology and operational capabilities under one unified model. And we are doing this in collaboration with clients, partners and pioneers in the industry. It is an honor to have Dr. A L Rao on our Board. His pioneering experience in helping lead the transformation of Wipro from a start-up to a highly respected global firm will be of immense value to Trianz clients and the organization as a whole. On behalf of the entire Trianz leadership team and Board of Directors, I extend a warm welcome to Dr. A L Rao and look forward to a close collaboration. "
Dr. Rao holds a Masters in Science and Ph.D. in Nuclear Physics from Andhra University, India. Among other accomplishments, he has delivered the keynote speech at the 2nd World Congress on Software Quality and was also a guest speaker at the Project Management Conferences held in Japan & USA. Dr. Rao is also a Fellow of the Indian National Academy of Engineering for distinguished contribution to Computer Science & Engineering.
Speaking on the occasion, Dr. A L Rao who has driven successful initiatives by serving in a leadership role for more than 30 years of his career said, "I accept this responsibility with a deep sense of excitement. Having seen the services industry for nearly 30 years it is quite clear that we are somewhat reaching a plateau in terms of value addition to clients. In a technology empowered but constrained global economic situation, clients are expecting more from their service partnerships. It is very interesting to see how Trianz has innovated on its service model as a turnkey execution partner for top management at leading corporations, thereby delivering superior value. I look forward to a close collaboration with Sri, the Board and leadership team in taking Trianz to the next level through this differentiated value proposition for clients."
About Trianz:
Trianz is a dynamic, growth-oriented firm that provides Management Consulting, IT Services and BPO services, serving clients in Insurance, Retail, Banking, High-Tech, Manufacturing & Life Sciences industries. With offices in Silicon Valley, Washington DC Metro, Tokyo, Bangalore, Chennai, Hyderabad and UAE, Trianz serves a wide range of clients from Fortune 1000 to emerging companies. Over a decade, Trianz has developed a reputation for excellence in execution enabling global organizations achieve results that top-management envisions.
###