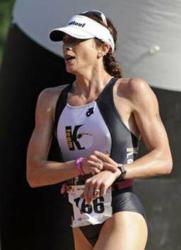 Triathlon is a huge sport with very affluent participants. ITCA gives coaches the scientific tools for the best race results and business training for career growth.
Rancho Santa Margarita, CA (PRWEB) November 27, 2011
Being a certified triathlon coach can be a bonus in itself. And now, the International Triathlon Coaching Association's (ITCA) Triathlon Coach Certification comes with two bonuses for participants: a complete packet of forms for assessments and overall program design, legal forms, logos and more as well as a free audio program on the business of triathlon coaching.
The bonus gifts supplement the current curriculum, which includes setting and reaching goals and milestones, identifying and prioritizing races, constructing programs for both training and racing, identifying heart rate training zones as well as the science of kinesiology, biomechanics, aerodynamics, hydrodynamics, nutrition, exercise physiology and sports psychology. The triathlon coaching certification helps triathlon coaches construct programs for one-on-one coaching, group coaching, online coaching, clinics and retreats.
"Making this pursuit a little more lucrative than ever before, these bonus gifts include all of the forms and art you will need to launch your successful triathlon coaching business as well as details and secrets on how to make a six-figure income, find more clients, use technology to succeed and set yourself apart from the competition," said John Spencer Ellis, founder of the International Triathlon Coaching Association and its multi-sport certification.
The ITCA online triathlon coaching certification program, which follows all the rules and regulations of USA Triathlon, offers ongoing enrollment and is valid for two years. There are two different payment options for the certification.
"Swimming, biking and running are all complementary disciplines, but they require different training methods when you put them together, which is why we designed this unique certification to focus on all the ins and outs of specialized triathlon training and coaching, along with a few bonus gifts to make succeeding as a triathlon coach that much easier and more enjoyable," Ellis added.
About the International Triathlon Coaching Association
The International Triathlon Coaching Association (ITCA) is the triathlon certification division of the National Exercise & Sports Trainers Association or NESTA, formed in 2008 to be the leading source of triathlon coaching certification and business development for new and advancing triathlon coaches. Since 1992, NESTA has been a leader in innovative solutions for sports and fitness professionals. Now with more than 55,000 members in 55 countries, it is one of the largest fitness associations in the world, and the fastest growing association of its kind in the United States. For more information, please visit http://triathloncoachcertification.com/certified-triathlon-coach-program-information/
# # #