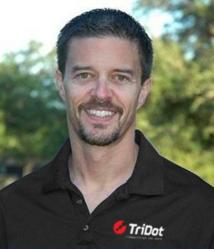 Natasha is a prime example of how to successfully manage all aspects of her life...work, fitness, and her faith and family,
(PRWEB) August 14, 2012
TriDot triathon coach Natasha van der Merwe was recognized as Austin's Fittest Entrepreneur according to Fit Company Challenges 2012.
The Fit Company Challenges are designed to give professionals the opportunity to show their colleagues, employees, clients, and others that they live fit and healthy while challenging themselves to see how fit they are! Through a fitness challenge that is both a mental and physical test of fitness; contenders will be able to see how their fitness level ranks amongst their peers as well as promote that they work fit. The fitness challenge measures all aspects of the contender's fitness level. This includes testing the contender's strength, power, speed, agility, and cardio vascular capacity.
Maintaining a fit lifestyle is key for Coach Natasha, "Being fit allows me to be me, have more energy, and be more productive when it comes to working. Fitting in time for both training and working also means that i have to manage my time well, and shows others that no matter how much you have to do for work , we all have time to exercise." She is a sport enthusiast and has integrated excercise into her daily regimen since her childhood years. She was a junior pro tennis player, she was top 50 in the world and played for 3 years before becoming a tennis coach for 7 years.
"Natasha is a prime example of how to successfully manage all aspects of her life...work, fitness, and her faith and family," says TriDot CEO and Founder Jeff Booher. "Not only are she and her husband growing a thriving business, but she's used TriDot to get her triathlon performance to career bests in all three disciplines. That type of success doesn't happen by accident. She's determined, works hard, and plans ahead. That makes her very effective personally and as a coach of athletes who also live very busy lives."
Coach Natasha van der Merwe is a professional triathlete, member of the Tri4Him Elite Team, and coach at TriDot. She states, "as a professional triathlete I train on and trust my career to the TriDot System." In her first full year as a pro triathlete, she qualified for 70.3 Worlds. Coach Natasha has coached more than 100 athletes covering all aspects of the sport from functional strength training to technique on the swim, bike, and run.
About TriDot
The TriDot® System is a one-of-a-kind, patents-pending triathlon training and racing system developed based on extensive and ongoing primary research since 2004. The TriDot® System's Intelligent Design Process (IDP) is a data-driven process that produces optimized training programs built for each athlete that deliver maximum results per training hour invested (Result: more performance gains and/or less training time). Serving beginners to professionals, the TriDot® System takes the guesswork out of triathlon training and racing.
This Press release was created and distributed on behalf of TriDot by Prism Communications Inc. Prism Communications is a full service internet marketing company that cuts through the myriad of internet marketing tactics and develops a coherent strategy for companies looking to grow their online presence. To learn more about Prism Communications, or to contact them for a free consultation for internet marketing solutions, email them at sam(at)prism-communications(dot)com.