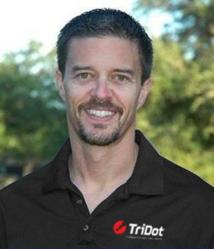 This passion for innovation is something we share with the TriDot team and this makes working together a great fit.
Dallas, TX (PRWEB) August 09, 2012
TriDot announced sponsorship with TorHans.TorHans is the leader in aerodynamically developed and tested hydration systems for cyclists and triathletes. TriDot is the innovator of the first and only triathlon training system that uses a methodical process based on actual athlete training and race data. Its Triathlon Training programs allow athletes to maximize their race results per hour of training invested.
TorHans was not only selected as the official TriDot sponsor because of their history as innovators but also due to their commitment to excellence. The TorHans team, like TriDot is comprised of athletes. Their passion for the sport and understanding of what an athlete needs to be successful has led them to create successful products because of the methodology beginning with the fundamental need of the athlete, creating a product based on said needs, research, and rigorously testing to ensure that the athlete is given the best tools to compete.
TorHans was born with a mission to create a sea change in hydration products for cyclists and triathletes. TorHans was founded by two cyclists and a serial entrepreneur who found that the hydration productions on the market weren't meeting the rigorous demands of today's triathletes.
TorHans President and CEO, Kevin Cox, sums it up saying, "At TorHans, we are committed to bringing to market products that are designed, developed, and tested to be the fastest, most aerodynamically efficient hydration systems available today. This passion for innovation is something we share with the TriDot team and this makes working together a great fit. We are both committed to delivering state-of-the-art products that allow our athletes to compete at the highest level and realize their full potential."
"TorHans really understands what serious athletes want," says TriDot CEO and Founder Jeff Booher. "Their hydration solutions are super sleek and aerodynamic for sure. The best out there from a performance standpoint. But they're also practical and very easy to use. The last thing an athlete wants is something they have to fumble with or that won't stay together. Our pros and amateurs couldn't be more pleased."
About TorHans
At TorHans, we dream about making things invisible to the wind. We spend countless hours scheming of ways to make things appear not to be there. We sketch, we doodle, we scribble. We use napkins, iPads, airline tickets. We stare at airflow models. We spend days in the wind tunnel experimenting, changing, testing. We conspire against the wind™. We trick it and we cheat it. Why? Because we are TorHans. We are committed to bringing you the fastest, most aerodynamically efficient hydration products available on the market today. We do it because, like you, we'd use nothing less.
About TriDot
The TriDot® System is a one-of-a-kind, patents-pending triathlon training and racing system developed based on extensive and ongoing primary research since 2004. The TriDot® System's Intelligent Design Process (IDP) is a data-driven process that produces optimized training programs built for each athlete that deliver maximum results per training hour invested (Result: more performance gains and/or less training time). Serving beginners to professionals, the TriDot® System takes the guesswork out of triathlon training and racing.
This Press release was created and distributed on behalf of TriDot by Prism Communications Inc. Prism Communications is a full service internet marketing company that cuts through the myriad of internet marketing tactics and develops a coherent strategy for companies looking to grow their online presence. To learn more about Prism Communications, or to contact them for a free consultation for internet marketing solutions, email them at sam(at)prism-communications(dot)com.