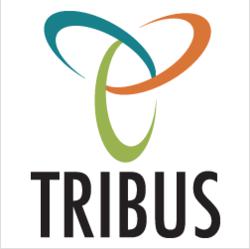 This move is a matter of merging two companies that are at the forefront of real estate to create an optimized brand with limitless potential.
Irvine, CA (PRWEB) June 14, 2013
TRIBUS, a provider of integrated online business solutions for real estate and mortgage professionals, announced that it has acquired SquaredR Consulting, Inc., a content and search marketing firm, effective June 15, 2013. The move will merge two long-standing and reputable companies that have experienced extensive success and massive growth over the past several years.
The companies share numerous clients and TRIBUS Director of Business Development Eric Stegemann refers to the acquisition as "an opportunity to maximize the unique offerings of each company under one consolidated effort, which in turn will offer clients the opportunity of an all-in-one marketing plan that covers every base of their business needs. Essentially, we will provide a full-scale business and marketing ecosystem that will greatly minimize the amount of time that clients are putting into these efforts, while at the same time optimizing the value of their brand."
Rachel Rusnak, founder and COO of SquaredR, started the firm nearly four years ago. Over that time, SquaredR grew into a thriving organization via their offering of valuable integrated marketing services that were executed by a talented team of copywriters, account managers, and online marketing specialists.
In turn, the company saw exceptional growth in terms of client acquisition and revenue increases. "It's truly been an amazing experience. We built a team of highly experienced doers and thinkers who have played a crucial role in exceeding expectations in the services we deliver to our clients throughout the United States," explained Rusnak.
Rusnak went on to say, "We are very excited about becoming part of the TRIBUS team and the benefits that will be available to our clients. We are certain this merger is going to bring each and every agent and brokerage we currently work with immense value through TRIBUS' existing technologies and services."
SquaredR staff and current service offerings will remain in place, ensuring that current clients will receive the same level of excellence and ease of communication that they have come to count on over the years. "All of the SquaredR staff will continue on at TRIBUS, serving clients in the same capacity they've become accustomed to," says Rusnak. Rusnak will serve as Director of Marketing and Coaching at TRIBUS.
Adds Stegemann, "The transition will be absolutely seamless for clients. Really, this move is a matter of merging two companies that are at the forefront of real estate to create an optimized brand with limitless potential."
Stegemann says that a determining factor in the acquisition was the high-quality, custom content and marketing services and talented team that SquaredR brings to TRIBUS, which should only further the upward trajectory and client base of a top-tier agency. "Bringing SquaredR into the TRIBUS fold creates a level of ultimate synergy that will be directly reflected in the simplified and highly efficient marketing tools we bring to our clients," says Stegemann.
As a result of the acquisition, TRIBUS has established a new Chicago office, in addition to their offices in Orange County, CA, and will further expand their coast-to-coast presence, including the launch of integrated, real estate marketing plans and real estate coaching packages.
About TRIBUS:
TRIBUS is a leading pioneer in changing the face of online real estate tools and systems that focus on increased productivity and efficiency both for real estate agents and brokerages. The company's suite of services include: custom and semi-custom website design and development, a robust CRM platform that includes workflow systems, Google Apps integration, email marketing campaigns, and on-page search engine optimization.
About SquaredR:
SquaredR is a leading content marketing solutions provider that has assisted real estate and mortgage professionals across the United States in maximizing their online presence through custom content, on and off-page search engine optimization strategies, email marketing, and public relations. Established in 2009 with headquarters in Chicago, IL, and Newport Beach, CA, SquaredR possesses a team of creative, marketing, and technology professionals whose diverse talent and client-focused dedication are integral in executing the firm's services. This includes work with large real estate brokerages, individual real estate agents, and mortgage professionals across the United States.