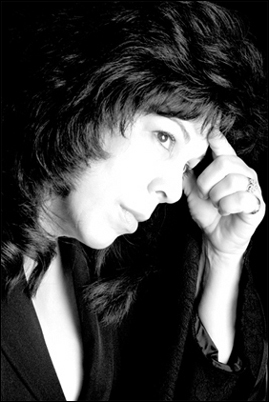 New Orleans We Won't forget About You
San Francisco, CA (PRWEB) August 28, 2006
Tricia Greenwood will perform her special song "In Heaven 9/11" at the Anthology Film Archives on September 10th for the opening premiere of a documentary film in remembrance of 9/11 and Katrina Survivors, "New Orleans We Won't forget About You," produced at the New York Film Academy by In Command Productions.
"I wrote this song for the people I watched on TV grieving the loss of loved ones from 9/11, whether it's on TV or the radio, our neighbor is whoever comes across our path by the changes and chances of life. Even the unfortunate stranger whom we may meet in traveling or the deserted friend who no one else cares to look after at home alone, at work, in jail or a hospital bed, I write and sing for all of them," says Tricia.
Tricia received the honor of being named finalist by the Song of the Year and VH1 in September 2005 for "In Heaven 9/11" off her first album CD, "No Fear in Love," released September 11, 2003, in remembrance of 9/11. Tricia's CD release party was a community event that raised money for the Salvation Army for 9/11 survivors. Tricia said, "My life's dream is to sing this song to the world by satellite. Someday I will."
On September 10, 2006 in New York City at 6:00 p.m., Tricia and 2nd in Command come together to touch lives and comfort hearts with this premiere event, "Katrina We Won't Forget about You," featuring the music of 2nd in Command at The Anthology Film Archive, a public movie theater, a film museum, archive, research library and art gallery. After 35 years in existence, Anthology remains the only non-profit organization of this type in New York located on 32 Second Avenue (at 2nd street) New York City.
All profit will be donated to Common Ground Relief, an organization helping to rebuild the lives of Katrina victims. Admission: $15.00 in advance, $20.00 at the door, admission will include food, wine & soft drinks. For tickets go to http://wewontforgetaboutyou.tripod.com.
Tricia's song, "In Heaven 9/11" can be heard on itunes and fifty percent from all mp3' saleswill be donated. Her CD is available at http://www.cdbaby.com/greenwood.
###