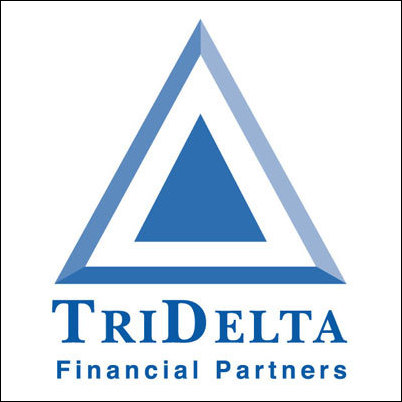 We are able to provide this comprehensive financial review because each financial planner holds the Certified Financial Planner™ (CFP™) designation, and we have access to almost every investment, life insurance, and mortgage product in order to implement the plan effectively
Toronto, ON (PRWEB) September 1, 2006
TriDelta Financial Partners' Certified Financial Planners (CFP™) and financial advisors can now offer a unique financial planning and estate planning approach called the TriDelta Maximizer Strategy, to connect the dots across all financial solutions.
How the TriDelta Maximizer Strategy works:
On initiation of every financial planning engagement, each TriDelta financial planner goes through a detailed financial plan with their client, reviewing investments , life insurance , mortgages , and retirement goals including tax and estate planning issues.
"We are able to provide this comprehensive financial review because each financial planner holds the Certified Financial Planner™ (CFP™) designation, and we have access to almost every investment, life insurance, and mortgage product in order to implement the plan effectively " says Ted Rechtshaffen, President, TriDelta Financial Partners.
Following the financial review, the TriDelta financial advisor uses all of the financial tools to craft and implement the best solution for the client. One potential solution is the TriDelta Maximizer Strategy which combines the power of borrowing, investing, insurance and tax planning to best build their client's wealth.
The Maximizer Strategy can be used equally for individuals in their 40's as a unique investment and retirement planning tool that can provide returns of over 10% after tax, while clients in their 60's and 70's can use the same strategy to support estate planning objectives to significantly grow their Estate with no impact to their cash flow. In many cases, TriDelta Financial Partners can help a client grow their Estate by over $500,000 simply by shifting existing assets and using the Maximizer Strategy.
Such opportunities and strategies are rarely presented to the vast majority of individuals because most financial sales people only focus on their specific area – and the types of products that they can offer. Quite simply, TriDelta financial planners and advisors offer the kind of financial peace of mind people have been looking for, but have not received from their stock broker, mutual fund sales person or bank.
About TriDelta Financial Partners
TriDelta Financial Partners is a financial planning firm located in Toronto, Canada whose financial planner and advisor specialists offer investment, mortgages, insurance, retirement planning and estate planning solutions to Canadians. TriDelta Financial Partners work on a fee basis and have access to the entire market for the best combination of products, ensuring that clients receive optimized solutions to maximize their financial wealth and achieve financial peace of mind.
For further information: contact
Ted Rechtshaffen, President and CEO,
TriDelta Financial Partners
(416) 512-8338
# # #