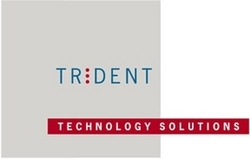 Scott's white paper addresses the next wave in military and disaster-relief mission support--real-time collaboration across security domains, or what we call 'CDS 2.0'
Fairfax, VA (PRWEB) August 7, 2009
Trident Systems Incorporated (http://www.tridsys.com)] announced today the publication of a new state-of-the-market analysis on cross-domain collaboration solutions. Titled "Collaboration without Boundaries: Cross Domain Solutions for Network-Centric Operations," the white paper reviews the increasingly widespread use of cross-domain solutions (CDS), both within the US Government and across multinational Coalition operations.
"The tension between protecting and sharing information has never been greater," notes Scott Thomas, Trident Systems' Cross-Domain product line manager and the paper's author. "US warfighters, their commanders, intelligence analysts, even state and local agencies need to collaborate in real time, frequently with other countries. Despite the need to share information quickly and completely, though, these organizations all have different security policies, and agencies can't just ignore them in the name of mission accomplishment."
Mr. Thomas' white paper discusses recent advances in cross-domain collaboration solutions which provide mission-critical, person-to-person communications while enforcing this broad and dynamic range of security policies.
"Scott's white paper addresses the next wave in military and disaster-relief mission support--real-time collaboration across security domains, or what we call 'CDS 2.0'," stated Nick Karangelen, President and Founder of Trident Systems. "The first wave of cross-domain solutions focused on connecting electronic systems- securely exchanging data between machines on differently-classified networks. What Scott's paper describes are new capabilities which connect people, not just machines, enabling true cross-domain collaboration."
The publication of the white paper coincides with the announcement that Mr. Thomas has been selected as a presenter at the 2009 Unified Cross Domain Management Office (UCDMCO) conference (for details, see https://www.ncsi.com/ucdmo09/index.shtml), to be held in San Diego, CA between 31 August and 3 September. At the conference, Mr. Thomas will also make an appearance in the Trident Systems booth (#108) to answer questions and present cross-domain collaboration tools, including Trident's own Collaboration Gateway.
For a copy of the white paper, visit Trident Systems at http://www.tridsys.com, or contact Donna Haney (703-691-7783).
As a veteran-owned small business, Trident Systems has been providing hardware and software systems to military and commercial clients since 1985. We support customers ranging from the United States Military Forces to the New York Stock Exchange by harnessing emerging technologies to provide innovative affordable products and services that consistently exceed our customers' expectations.
CONTACT US
Donna Haney at 703-691-7783
http://www.tridsys.com
# # #