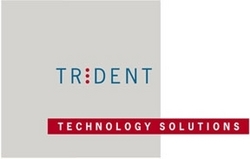 The NNEC couldn't have selected a more timely topic
Fairfax, VA (Vocus) March 12, 2010
Real-time collaboration across network security boundaries is a high-priority topic at this year's NATO Network-Enabled Capability Conference 2010. Scott Thomas, Trident Systems' cross-domain product line manager and a thought leader in the growing cross-domain collaboration field, has been invited to present his vision for the future of multinational, multi-domain collaboration at this summit level meeting.
"The NNEC couldn't have selected a more timely topic," notes Nick Karangelen, President & CEO of Trident Systems. "For instance, the International Security Assistance Force in Afghanistan has over 40 nations involved. Sharing information among all of these different countries isn't a nice-to-have capability, it's essential to saving lives and keeping the peace. And with NATO's leadership role in ISAF, we're grateful that Scott has been invited to share his views on timely, secure collaboration at this important conference."
"To understand why cross-domain collaboration is such an important topic, you have to know how our military & intelligence networks are set up today," says Thomas. "There can be literally dozens of networks, each at a different classification or releasability level; and access to each network has to be controlled. And while there have been some improvements – such as the Afghan Mission Network, which will hopefully simplify some of this complexity – most nations still rely on their own national networks for many functions. So while tools like text chat and whiteboarding are now essential to operations, we need to get them working across ALL these networks. If a US intelligence officer sees a plane go down in Herat, which is under Italian control, he needs to let them know, and fast – even though he's on a TOP SECRET, US-only network, while the patrols might be on the Afghan Mission Network. Traditional cross-domain solutions—or CDS—like Radiant Mercury or ISSE Guard give us the infrastructure; now we need to give our coalitions the rest of the technical, cultural, and policy tools they need to let collaboration happen. Traditional CDS are great at connecting machines on either side of a security boundary; but how do we connect the people?"
Thomas is also expected to describe current, real-world implementations of this cross-domain collaboration technology, including the Multi-National Information Sharing initiative, as well as a US Central Command (CENTCOM) deployment of cross-domain chat in support of combat search & rescue.
This summit continues a sort of world tour for Thomas; having recently briefed senior leadership in the US Directorate of National Intelligence, National Security Agency, and the Unified Cross-Domain Management Office, his views on cross-domain collaboration's promises & pitfalls are fast becoming a hot topic in both intelligence and military agencies around the world. Last month, Thomas addressed the US European Command's inaugural Intelligence Summit. Thomas has also been invited to speak at the upcoming Radiant Mercury Users Group conference, as well as at the US Cross-Domain Technical Forum.
"I think Scott's passion for cross-domain collaboration comes from what he's seen while building and fielding Trident's cross-domain products," notes Dave Britton, Trident Vice President and Information Assurance Division Director. "Scott's take on the importance of cross-domain collaboration is really based in his years of working closely with the technology, as well as the policy involved in making it work. I keep reminding people that Scott's not just a talking-head on this topic; at heart, he's a solution-provider, and he's totally committed to ubiquitous, secure collaboration."
For more about the growing world of cross-domain collaboration, Trident Systems has recently published a white paper available at http://www.tridsys.com/white-form-collgate.htm.
As a veteran-owned small business, Trident Systems has been providing hardware and software systems to military and commercial clients since 1985. We support customers ranging from the United States Military Forces to the New York Stock Exchange by harnessing emerging technologies to provide innovative affordable products and services that consistently exceed our customers' expectations.
For more information, visit http://www.tridsys.com. Media contact: Mike Casey, (619) 435-0068, mike(dot)casey(at)tridsys(dot)com.
###