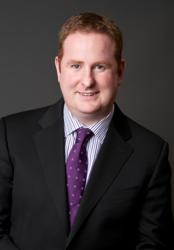 Coca-Cola will join Trintech to jointly present 'Gaining Complete Confidence in your Numbers: Reinventing the Record-to-Report Process.'
Dallas, TX (PRWEB) May 14, 2013
Trintech, a leading global provider of integrated software solutions for the Last Mile of Finance, has announced that it is speaking at and sponsoring The Hackett Group's 2013 Best Practices Conference, being held on May 21 – 22, 2013 at the InterContinental Miami, in Miami, FL.
The two-day conference brings together senior executives and business leaders from leading organizations. The unique program employs case studies from top-performing companies to teach attendees how they can balance efficiency and effectiveness to reduce costs and create added value in their organizations.
During the program, Coca-Cola will join Trintech to jointly present "Gaining Complete Confidence in your Numbers: Reinventing the Record-to-Report Process." The session is being held on Wednesday, May 22, 2013 at 7:00 – 7:45 a.m. ET.
The session highlights the expense impact of the record-to-report process and discusses best practices that organizations can follow to avoid them. Featuring David Taylor, EVP with Trintech, and Mona Weidner, Director, Global Process Owner – RTR with Coca-Cola, the presentation will:

Explain the current state of the record-to-report process;
Identify critical R2R efficiency gains that organizations can achieve across their Financial Close, Compliance and Disclosure Management efforts;
Describe Coca-Cola's real-world R2R best practices that attendees can employ within their organizations.
For more information about the conference please visit http://www.trintech.com/about-trintech/news-events/calendar-of-events.
About Trintech:
Cadency™ is a product of Trintech, the leading provider of financial solutions for the Record-to-Report process. More than 650 clients in 41 countries including half of the Fortune 50 and the FTSE 100 rely on us to optimize resources, reduce costs, manage risk and monitor activities across the entire finance organization worldwide. Trintech offices are located in the United States, the United Kingdom, The Netherlands, France, Ireland and Hong Kong, with partners in South Africa, Latin America and across the Asia Pacific region. For more information on how Cadency can help you orchestrate your Rhythm of Finance™ visit http://www.trintech.com.