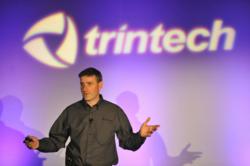 This agreement will allow clients of both companies combined access to software that not only automates their financial operations, but transforms the Office of Finance into a strategic asset
Dallas, TX / London, UK / Toronto, Canada (PRWEB) July 21, 2011
Trintech, the leading global provider of integrated software solutions for the Last Mile of Finance; and Longview Solutions, a leading provider of corporate performance management and tax provisioning software, announced today that they have extended the terms of their partnership to encompass the full suite of solutions for both companies.
Given the success of the existing reseller partnership, Trintech and Longview have extended the partnership so that each company will now offer the full suite of combined solutions through a joint referral arrangement. The agreement offers clients and prospects of both companies the opportunity to achieve true enterprise-wide financial management including planning, budgeting, forecasting, reconciliation, financial close, consolidation, tax provisioning, financial reporting, compliance, and enterprise risk management.
"By extending our relationship, Longview and Trintech are creating added value for our client communities," said John Power, President, Longview Solutions. "Not only are we able to expand our knowledge and expertise as it relates to the Last Mile of Finance but we can also offer strategic solutions to further streamline key financial processes within the Office of the CFO."
"Our goal is to supply clients with world-class solutions to automate every aspect of their Last Mile of Finance," said Bob Pritchard, Trintech VP of Sales and Marketing. "Our partnership with Longview has demonstrated the complementary value of our solutions to clients, and we are excited with the impact this combined solution offering will provide to our clients and prospects."
"Longview and Trintech have an established record of leveraging our deep knowledge of financial processes to provide world-class solutions for our clients," said Paul Byrne, CEO, Trintech. "This agreement will allow clients of both companies combined access to software that not only automates their financial operations, but transforms the Office of Finance into a strategic asset."
About Longview Solutions:
Longview Solutions provides corporate performance management (CPM) and tax reporting software that leading companies such as Trustmark, Time Warner, Home Depot, Eaton, Welch's, and Integrys use to drive performance with speed, visibility and financial integrity. Since 1994, many of the world's most respected companies have been using Longview to create a single repository of financial truth from which all, or any one of the following key financial processes can be performed: Financial Planning, Budgeting, Forecasting, Modeling, Disclosure Management/XBRL Reporting, Statutory Consolidation, Management Reporting, Tax Provisioning, Uncertain Tax Positions and Tax Data Warehouse. Longview is an Exact company headquartered in Toronto, Canada with additional offices in Philadelphia, Chicago (USA) and London (UK). For more information on Longview Solutions, visit http://www.longview.com.
About Trintech:
Trintech is the leading global provider of integrated software solutions for the Last Mile of Finance. From the time a transaction occurs to the time financial statements are issued, Trintech's innovative Unity Suite automates data collection, account reconciliation, financial close management, financial reporting, XBRL, and financial control testing. As a result, our 600 clients and 100,000 users worldwide benefit from an enterprise wide view into critical financial processes, and are able to increase efficiency, improve visibility, shorten cycle times, lower costs, and reduce risk.
Trintech clients include 50% of the Fortune 50 and nearly 25% of the Fortune 500 representing retailers, manufacturers, financial institutions and healthcare providers globally. Trintech clients include Google, Microsoft, RR Donnelley, Regis Corporation, Walmart, O2, Blackstone, BAE Systems, Skype, HSBC and Toyota Financial Services.
For more information on how Trintech can help you transform your Last Mile of Finance, please contact us online at http://www.trintech.com.
Follow Trintech on Twitter: @TrintechInc.
###