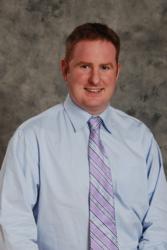 Achieving Best Practices in the Last Mile will lead to decreased cycle time, a reduction in manual efforts, and minimizing the risk of error.
London, UK / Dallas, TX (PRWEB) February 15, 2012
Trintech, a leading global provider of integrated software solutions for the Last Mile of Finance, and The Hackett Group, global leaders in improvement strategies, announced today a jointly produced webinar, "Best Practices in Reconciliations and Balance Sheet Certification" to be held Wednesday, February 22, 2012, 3:00 pm GMT.
During this webinar, attendees will hear from The Hackett Group about the challenges organizations currently face in optimizing financial processes to enable best practice transformation, and from a current Trintech client about how they enabled a platform for continuous improvement in reconciliations and balance sheet certification.
"Sustainability and scalability of organizational processes are becoming critical in times of uncertainty. Going beyond the mere replacement of the spreadsheet and basic workflow of the certification process, by enabling a path towards achieving Best Practices in the Last Mile will lead to decreased cycle time, a reduction in manual efforts, and minimizing the risk of error," explains David Taylor, Vice President of Strategy, Trintech. "Our clients often use expert advisory services to identify financial process transformation projects due to the constant pressure to reduce the cost of finance. Trintech solutions enable repeatable application of advisory outcomes beyond the engagement ensuring value is achieved for the long term on an enterprise financial production platform."
With over 100,000 users in the Trintech Finance Community, our clients benefit from the reduced time to manage reconciliation processes and are able reclassify that time to more highly valued finance activities.
For more information or questions regarding the Trintech- Hackett Group webinar, contact Hilliary Opseth at hilliary.opseth@trintech.com. The following information offers more in-depth details surrounding the event:
Webinar Speakers:
Gilles Bonelli – Director EPM & A2R Practice Leader – EMEA
Teus Verbree – Director EPM Transformation - EMEA
David Taylor - Vice President, Strategy, Trintech
Vicki Espiasse - Close and Reporting Controller - Intel
Webinar Details:
Date: Wednesday, February 22nd
Time: 3:00 pm, GMT Time (London, GMT); 10:00 am, Eastern Standard Time (New York, GMT-05:00); 9:00 am, Central Standard Time (Chicago, GMT-06:00); Pacific Standard Time (San Francisco, GMT-08:00)
Registration: Click Here to Register
About The Hackett Group:
The Hackett Group, a global strategic business advisory, operations consulting and finance strategy firm, is a leader in business best practices, business benchmarking, and transformation consulting services including strategy and operations, working capital management, and globalization advice.
About Trintech:
Trintech is the leading global provider of integrated software solutions for the Last Mile of Finance. From the time a transaction occurs to the time financial statements are issued, Trintech's innovative Unity Suite automates data collection, account reconciliation, financial close management, financial reporting with XBRL, and financial control testing. As a result, our 600 clients worldwide benefit from an enterprise wide view into critical financial processes, and are able to increase efficiency, improve visibility, shorten cycle times, lower costs, and reduce risk.
More than 100,000 finance professionals in 41 countries rely on Trintech. Trintech clients include 50% of the Fortune 50 and nearly 25% of the Fortune 500 representing retailers, manufacturers, financial institutions and healthcare providers globally. Clients who have placed their trust in Trintech include Google, Microsoft, RR Donnelley, Regis Corporation, Walmart, O2, Blackstone, BAE Systems, HSBC and Toyota Financial Services. To better serve our global client base, Trintech offices are located in the United States, the United Kingdom, The Netherlands, France and Ireland, with partners in South Africa, Latin America and across the Asia Pacific region. For more information on how Trintech can help you optimize your Last Mile of Finance, please contact us online at http://www.trintech.com.
Connect with us on Facebook,Twitter and LinkedIn to learn more about Trintech and how Trintech Solutions can help you optimize the Last Mile of Finance!
###