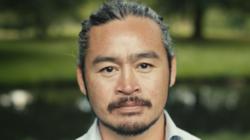 Only when they lose the support of millions of savers and their deposits will the big banks sit up and listen and start to change their ways.
Bristol (PRWEB UK) 18 July 2012
• £10 from every saver would be £100m more than Barclays' Libor fine

£20 from every saver would equate to the potential fine for money laundering faced by HSBC
£100 from every saver almost equivalent to half the cost of the Olympics
New film launched – big banks no longer have the power, the power for change now lies with small savers. Watch it at http://www.triodos.co.uk/smallthenewbig
New figures from ethical bank Triodos show even just £10 from every UK adult saver – equivalent to £386m* - could be enough to start to help change the current UK banking system.
£386m is £100m more than the fine handed out to Barclays for the Libor scandal, the same amount as the total RBS bonus pot for 2011, almost double the failed Project Merlin SME lending agreement, or almost enough to pay for the construction of the Shard in London. £20 from every saver would equate to the potential fine faced by HSBC for money laundering.
Or, if every saver moved £100, that's £3.9bn – almost enough to pay for half the cost of the Olympics.
As we approach five years since the demise of Northern Rock the banking scandals continue, but have we really seen much change? With the launch of a new film entitled 'Small. The new big', Triodos Bank wants to encourage people to think about the power of their savings in helping to shape a fairer and more sustainable banking system.
Charles Middleton, UK managing director Triodos Bank said: 'Only when they lose the support of millions of savers and their deposits will the big banks sit up and listen and start to change their ways. But if the UK's small savers are not inspired to move their savings now, after yet another financial scandal, then when will they be?'
Unlike big bank promotional campaigns - which will no doubt start again in earnest as big banks try to stem the loss of previously loyal customers – this film won't appear on television or billboards and it won't be used at major sporting events. Instead, Triodos is aiming to use the power of social media to get people to watch, share and comment on the film. The film can be viewed on the Triodos' website at Watch it at http://www.triodos.co.uk/smallthenewbig
Events over the last few weeks have shown just how keen people are to move their money away from big institutions and instead create a different economy, one in which people power has a bigger role to play. At last people are realising it is their individual actions that can really bring about change. Public enquiries and promises of reform have so far proved hollow. But the shareholder Spring and the Occupy movement are starting to encourage the beginning of the end of inertia and bring about a breakthrough.
With 40,000 customers at present, Triodos Bank is part of this movement. In recent weeks it has new seen customer accounts increase by 83% and by 56% over the last six months.
Triodos does not have a bonus culture, has a pay ratio of 9.5% and doesn't gamble on the money markets or make use of complex financial instruments. Its model is based on relationship banking with competitive and fair rates and it's more strongly capitalised than the big banks. Triodos is the only commercial bank to show all its depositors exactly how their savings are used – lending only to organisations in the real economy delivering a more sustainable financial future.
Triodos has been operating this alternative, sustainable model for more than 30 years in Europe and more than 15 in the UK. Among its UK business customers are Hugh Fearnley Whittingstall's River Cottage, Ecotricity, Cafedirect and Amnesty International.
Watch the film at http://www.triodos.co.uk/smallthenewbig
Watch and share with friends at http://www.facebook.com/triodosbankuk
Follow Triodos Bank UK on Twitter @triodosuk
All images are free to use.
For more information, please contact:
Will Ferguson, william.ferguson@triodos.co.uk 0117 980 9770 / 07899 965640
Lisa Stanley, lisa.stanley@triodos.co.uk 0117 980 9721 / 07983 002013
Notes to editors
*According to ING Direct, approx 25% Brits have no savings http://www.ingdirect.co.uk/home/media/pressreleases/CSM-Q3-Release.pdf
Based on ONS population estimates for 51,566m UK adults (16+) therefore 38,674,500 UK adults have savings http://www.ons.gov.uk/ons/rel/npp/national-population-projections/2010-based-reference-volume--series-pp2/results.html#tab-Age-structure
About Triodos Bank
Triodos Bank only finances enterprises which create social, environmental or cultural added value. Key sectors include organic food and farming, renewable energy, social housing, and fair trade. Transparency is a core value: customers are informed about the bank's lending and can target their savings to particular areas of investment. A range of personal savings accounts is offered, and full banking services are available for businesses and charities. Triodos Bank is an independent bank founded in the Netherlands in 1980. Its principles and independence are protected through a special shareholding trust. The UK office opened in 1995 and is based in Bristol.