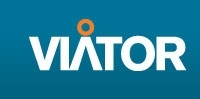 San Francisco (PRWEB) August 19, 2008
The most popular beach and island destinations have much to offer travelers in addition to their beautiful sand and captivating surf. Viator.com, the world's leading online resource for booking more than 5,500 trip activities and experiences at the best prices has unveiled its 10 most popular beach and island destinations for 2008. Some favorites return from 2007 - Hawaii, Thailand, the French Riviera, Cairns, the Bahamas and the Dominican Republic - with new hot spots joining the mix namely Fiji, Greece, Brazil and Jamaica.
Viator's Top 10 Most Popular Beach and Island Destinations for 2008*
1. Hawaii
2. Fiji
3. Greece
4. Thailand
5. French Riviera
6. Brazil
7. Cairns
8. Bahamas
9. Jamaica
10. Dominican Republic
FIJI - An archipelago of more than 333 islands in the South Pacific, Fiji is the place people imagine when they conjure thoughts of an "island paradise."

Sip champagne, sail through the blue lagoons, jump in to snorkel and enjoy cocktails and torch lightings at sunset during the Fijian Islands Sailing Cruise on the Whales Tale (from $119**).
Watch for dolphins and sunbathe on the bow while setting sail on the Nadi Tivua Island Cruise (from $78). Snorkel or canoe in the tropical waters, explore the island, or simply relax.
GREECE - As the birthplace of democracy and the Olympic Games, Greece and the islands that surround it collectively make it a popular destination with an ancient flare.

Embark from Corfu on the Day Tour to Albania (from $91) for a sail along the Albanian coast to the port of Agi Saranda, where travelers visit Boutrinti, a UNESCO World Heritage site.
Take to the sea during the Hydra, Poros and Egina Day Cruise from Athens (from $141). Each stop offers time for exploration including shopping, swimming and sightseeing.
FRENCH RIVIERA - This playground of the rich and famous that stretches along the Mediterranean is known as much for its pristine beauty as it is for its famous faces.

The French Riviera Day Trip from Nice by Minivan (from $135) travels along the famous coast road for the designer shops of Cannes, trendy boutiques in Juan-les-Pins, the colorful flower market in Nice and Monte Carlo's royal palace.
Take in the stunning panoramic views of Nice from Mt. Boron during the Monaco, Monte Carlo and Eze Day Trip by Minivan (from $109), with a stop at the medieval village of Eze, a visit to Monte Carlo (Formula One Grand Prix and Casino Square), and a ride along the coastline of the Lower Corniche.
BRAZIL - The South American country of Brazil is known as much for its ability to throw an amazing party (Carnival) as it is for its biological diversity, highlighted by the Amazon Rainforest.

The Beaches of Cabo de Santo Agostinho from Recife (from $60) features a buggy ride to the beaches of Gaibu and Calhetas - one of the most beautiful beaches in Pernambuco and Brazil - and a catamaran trip around the beaches of Paraíso and Francês.
Board a schooner from Itacuruca for the Rio de Janeiro Full Day Tropical Islands Tour and Sepetiba Bay Cruise including Lunch (from $68). Swim and explore the island, look for dolphins, parrots, and turtles before heading back via the charming area of Barra and America's Avenue.
JAMAICA - Home to the Blue Mountains, Jamaica is the third-largest island in the Caribbean and features beautiful beaches as well as plenty to explore beyond the shores.

The Canopy Tour from Negril or Montego Bay (from $80) traverses a series of decks and platforms through trees in the rainforest soaring over the rushing waters of the Great River and the flora and fauna of the rainforest.
The Heritage Beach Horse Ride (from $72) combines Jamaican history, visiting Seville Great House and Heritage Park, with the adventure of saddling up for a ride through habitats of the first Islanders and along the beach and in the water, stopping for refreshments in a jungle beach hut.
The Viator Travel Blog (travelblog.viator.com) features more travel tips, inspiration and insider information, and is updated on a regular basis with commentary from travel experts and travelers alike.
*Most popular Beach and Island Destinations list compiled from actual Viator sales. **All prices noted are per person, and are valid at press time.
About Viator
Viator is the world's leading online resource for travel experiences, providing access to more than 5,500 tours, attractions and activities in 400-plus destinations in 75 countries. Viator - the Latin world for traveler - offers travelers a one-stop shop to plan, research and book trip activities with helpful resources like customer reviews, star ratings, suggested itineraries and the Viator Travel Blog. Viator's in-house travel experts have picked respected and trusted local operators to ensure a quality experience, value and service, all baked by Viator's low-pricing guarantee. Founded in 1995, Viator sells its products directly to consumers at http://www.viator.com and through its global network of more than 1,000 affiliates that include major hotel and airline companies, online travel agencies, city-specific sites and more. Through its collection of company operated and affiliated sites, Viator welcomes nearly 2 million visitors per month. Viator is headquartered in San Francisco with regional offices in Sydney, London and Las Vegas.
Contact:
Kate Sullivan
pr@viator.com
1 (973) 568-7589
###