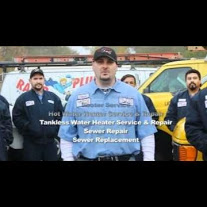 With consumers looking at review sites more frequently to make purchasing decisions we decided to start asking our customers to share their experiences
San Jose, CA (PRWEB) December 08, 2014
Triple A Plumbing has been providing plumbers to San Jose homes and businesses for over 20 years. Recently they have been encouraging their customers to share their experiences online through review sites like Google, Yelp and Yahoo. "With consumers looking at review sites more frequently to make purchasing decisions we decided to start asking our customers to share their experiences. We have been very pleased that a few of our customers have been willing to take the time to do a review," says Marco of Triple A Plumbing in San Jose.
Triple A Plumbing is especially proud of their new reviews on their Yelp and Google profiles. An example of one of their recent Yelp reviews include, "My drain pipe was clogged and I didn't want to go through the night worrying about taking a shower in the morning and having it over, it's only a couple of inches deep. I went on my phone and found these guys. I called around 7:30 at night and they were able to come the same day. They said they didn't charge me extra for that. The problem was solved quickly and the plumber was professional. What I really liked was there was no bait and switch, they were straight forward," says Andrea G. on the Triple A Plumbing Yelp profile.
Marco at Triple A Plumbing also says they are extremely pleased with this review from Belle Sady of their Google Places profile, "I have been using Triple A for a few years. First at a house I was renting and now at my new house. When I call they treat me fairly and I have never felt like I was being deceived. I have used a handy man in the past but I always felt weird about the liability. Hiring Stinky has worked for me!" In recognition of these new reviews the San Jose plumbers at Triple A Plumbing are offering a 10% discount to new customers.
"The 10% discount can be applied to any plumbing service we offer in San Jose or Santa Clara County including drain clog removal and sewer pipe replacement," says Marco. Triple A Plumbing provides all types of plumbing services and repairs including water heater repair, tankless water heaters, drain clog removal, leak detection, pipe replacement, gas lines, water lines and other services. "There is really no plumbing job in San Jose we can't handle and we always provide fast service and a no cost, no obligation estimate," says Marco.
To learn more about the San Jose plumbers at Triple A Plumbing please visit their website. To see the new reviews please visit their profiles on trusted plumber review sites like Google, Yelp and Yahoo. To schedule service please call (408) 361-8102, they have San Jose plumbers standing by for emergency service with no extra charge.
Triple A Plumbing
88 S. 3rd Street
Suite 181
San Jose, CA
(408) 361-8102
triple-a-plumbers.com