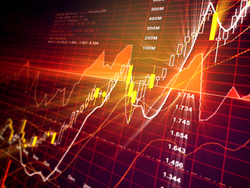 "Invest in your education and become a better forex trader!"
Tampa, FL (PRWEB) February 11, 2010
Forex trading has proved itself a solid means of earning an income. Due to these difficult economic times, there are numerous people searching for diverse business opportunities and extra ways to generate income and are finding that trading foreign exchange can fill that need.
There are various programs as well as automated robot software tools that try to convince folks that earning profits with foreign exchange could be simple and can be done on autopilot with no knowledge of the market. But, the fastest way to ensure success in any endeavor and especially with forex trading, is to acquire the knowledge and skill-sets needed to succeed.
Todd Brown's new forex trading system and course Triple Threat Fx has come up with a new comprehensive system that goes in depth into all needs of being successful with trading foreign currency. Triple Threat Fx is designed to build a solid foundation of forex, understanding technical analysis, trading psychology, trading skill and adherence to your trading plan.
The system includes a Trader Platform with proprietary indicators for trading in the forex markets. The course spans over eight weeks, entails weekly live trading rooms and will cover 7 core modules:
Module 1: The TA Foundational Series – Laying the Foundation to Trading Knowledge
Module 2: Trend I.D Module – To Identify Trend Direction and Momentum
Module 3: Counter Trend – Learn Key Turning Point / Price Exhaustion Patterns That Signal and End Of
the Move
Module 4: Trading Psychology – Four Keys to Managing 'Trading Mind'
Module 5: Trading Competence – Four Levels of Trading Competence
Module 6: Trading Plan Development – Planning Trade Then Trading Plan
Module 7: Position Sizing – Increase the Numbers of Shares / Contracts Traded As Profits Increase
If Money making with forex is to be learnt, then this complete foreign currency trading system and course is an exceptional investment.
For a limited time, Get in touch with us here: Get Free Access to Todd Brown's Trading Mindset Video Series
# # #