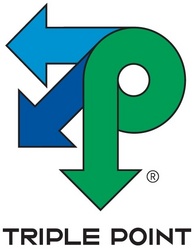 Many organizations are at risk by using spreadsheets in an attempt to comply with hedge accounting regulations. This approach is at best inefficient and at worst exposes the company to failed audits and wild earnings swings
WESTPORT, Conn. (PRWEB) June 6, 2008
"Many organizations are at risk by using spreadsheets in an attempt to comply with hedge accounting regulations. This approach is at best inefficient and at worst exposes the company to failed audits and wild earnings swings," said Michael Schwartz, Triple Point's chief marketing officer. "Commodity XL for Hedge Accounting streamlines regulatory reporting, enhances hedging capability, reduces earnings volatility and alleviates compliance risk."
Commodity XL for Hedge Accounting is a dynamic hedge accounting engine that supports a comprehensive risk management program, enabling firms to balance between optimal economic benefit, risk management and stable financial statements. It is the industry's most advanced and most effective solution to profitably account for hedging and risk management activities. From market pricing and effectiveness testing to documentation and flexible report generation, the Triple Point solution allows organizations to comply with FAS 133, IAS 39, SAS 133, CICA 3865 and AASB 139 hedge accounting standards and reduce earnings volatility.
"Volatility of derivatives marked-to-market and shown on the income statement can create large swings in earnings from period to period which is in direct conflict with investors' desires for accurate P&L forecasts and smooth earnings growth, putting company and management reputation at risk. For this reason, some organizations have moved away from hedging or are using more "vanilla" hedges in order to avoid having derivative price changes affect the P&L," said Elie Zabal, Triple Point's senior vice president of treasury management and regulatory compliance solutions. "This is a case of accounting driving management decisions that will most likely have a negative economic and risk management impact. Commodity XL for Hedge Accounting has the tools to manage the most complex hedges, enabling companies to optimize across risk, economic impact and earnings stability."
Seamless integration between Commodity XL's trading, risk management and hedge accounting function eliminates data silos and redundant data input, providing immediate accessibility of information throughout the organization. Saving trades in a single data repository ensures "one version of the truth" across the organization and eliminates errors from rekeying hedge information into spreadsheets or point applications. The system's seamless integration provides information to accounting systems for accurate and timely updates to financial statements.
About Triple Point Technology, Inc.
Triple Point Technology is the established leader in cross-industry commodity and energy trading, risk management, scheduling and logistics software solutions. Triple Point Commodity XL profitably integrates physical and financial markets from the front-to-back office on a real-time, next-generation platform for all commodities, including power, oil, gas, coal, base and precious metals, agricultural products, biofuels and freight. Triple Point's award-winning solutions are used by more than 25 percent of both Global 500 commodity trading companies and Global 500 energy companies. Founded in 1993 and headquartered in Westport, Connecticut, USA, Triple Point serves clients from five development and support centers located around the globe. More information is available at http://www.tpt.com.