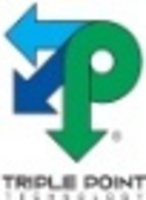 WESTPORT, Conn. (PRWEB) February 5, 2008
Commodity Management utilizes best-of-breed components from both Triple Point and SAP AG - Triple Point's SAP-endorsed Commodity SL(TM) and the SAP(R) ERP application - and optimizes profits across the commodities supply chain. The tightly integrated software is fully tested by SAP and delivers a common support program and a common technology platform at the lowest lifecycle cost.
While there are thousands of solutions available that have achieved Powered by SAP NetWeaver(R) status, Triple Point Commodity SL is one of only 18 SAP-endorsed business solutions worldwide and is the only solution endorsed by SAP in the commodity trading and risk management area. More than 30,000 development hours and millions of dollars have been invested in Commodity Management, eliminating the need for custom integration and providing the lowest total cost of ownership (TCO). SAP and Triple Point maintain ownership of the developed interfaces contained in Commodity Management throughout the product life-cycle, eliminating the risk and cost for customers.
About Triple Point Technology, Inc.
Triple Point Technology is the leader in commodity and energy trading, risk management, scheduling and logistics software solutions. Triple Point Commodity SL profitably integrates physical and financial markets from the front-to-back office on a real-time, next-generation platform for all commodities, including power, oil, gas, coal, base and precious metals, agricultural products, biofuels and freight. Triple Point's award-winning solutions are used by more than 25 percent of both Global 500 commodity trading companies and Global 500 energy companies. Founded in 1993 and headquartered in Westport, Connecticut, USA, Triple Point serves clients from five development and support centers located around the globe. More information is available at http://www.tpt.com.