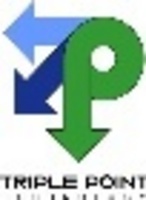 It's been another extremely successful year at Triple Point
WESTPORT, Conn. (PRWEB) January 31, 2008
"It's been another extremely successful year at Triple Point," said Oni Chukwu, Triple Point's chief financial officer. "This year's groundbreaking product enhancements have attracted industry interest and important new clients from across commodities and across the globe. In addition, our recently announced co-development partnership with SAP captured immediate response, winning five new clients for Triple Point in the fourth quarter alone. Our acquisition of CoralGrid also accelerated our Asian expansion. With a strong foundation firmly established, we're looking forward to fueling our growth and surpassing our successes in 2008."
New Clients Across Commodities and Continents
Triple Point's client roster expanded dramatically in 2007 - both across commodities and across the world. The customer base grew by a record 21 new clients. Leading organizations from the Americas, EMEA and Asia signed on to use the company's solutions for managing a broad spectrum of commodity groups, including oil, gas, coal, power, agricultural products, metals and biofuels. New notable clients include CITGO, Van der Sluijs Groep, Engen Petroleum, Highland Energy, ArcLight Energy Marketing, Tennessee Valley Authority, BG Group, Macquarie Bank, Anadarko Petroleum and ABB Grain.
Year of Product Innovation
Triple Point launched the first of many 2007 product advancements in February with the latest version of its flagship product, Commodity XL(TM). The new version 6.0 demonstrated a 5X leap forward in performance in independent lab tests, enabling it to provide enterprise-wide functionality and granular decision support not available in competitive systems.
This was followed by the release of two add-on modules: Commodity XL Xchange(TM) and Management Dashboard(TM). Xchange provides real-time, straight-through processing (STP) from exchange trade execution to all Commodity XL functions, including risk management, scheduling and the back office, and achieved API Certification from both the IntercontinentalExchange (ICE) and the New York Mercantile Exchange (NYMEX). The Management Dashboard is a business intelligence solution that aggregates data from a variety of functions, providing sophisticated analytic tools and creating a real-time graphical depiction of the business for improved management decision-making.
Expanded SAP Partnership
Triple Point Technology's commodity and energy trading and risk management software system became a SAP-endorsed business solution and the only energy trading and risk management application to be endorsed by SAP. The joint Commodity Management(TM) solution quickly proved its value to the market; it was selected by five market leaders in a two month period at the end of 2007. The co-developed solution utilizes best-of-breed components from both SAP(R) AG and Triple Point and optimizes profits across the commodities supply chain. With over 30,000 development hours and $6 million invested, Commodity Management eliminates the need for custom integration and provides the lowest total cost of ownership (TCO).
Asia Acquisition
Entrenching its presence in Asia, Triple Point acquired CoralGrid Software (P) Ltd., a precious metals software provider based in Chennai, India. CoralGrid provides software and services primarily to financial institutions in Asia involved in metals trading. The companies' complementary client bases and product synergies create substantial cross-selling opportunities.
Industry Recognition
Triple Point received extensive third-party recognition of its growth and market leadership in 2007. For a record-breaking ten years in a row, Triple Point was named to Deloitte's Technology Fast 50, its list of the 50 fastest growing technology companies in Connecticut. For the fourth consecutive year, Triple Point won both the Award for Excellence in Energy Technology by Commodities Now magazine and the Connecticut Quality Innovation Award recognizing groundbreaking advancements in the Commodity XL solution.
About Triple Point Technology, Inc.
Triple Point Technology is the leader in commodity and energy trading, risk management, scheduling and logistics software solutions. Triple Point Commodity XL profitably integrates physical and financial markets from the front-to-back office on a real-time, next-generation platform for all commodities, including power, oil, gas, coal, base and precious metals, agricultural products, biofuels and freight. Triple Point's award-winning solutions are used by more than 25 percent of both Global 500 commodity trading companies and Global 500 energy companies. Founded in 1993 and headquartered in Westport, Connecticut, USA, Triple Point serves clients from five development and support centers located around the globe. More information is available at http://www.tpt.com.