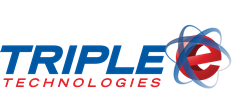 "OneTouch 5.213 is our most innovative version of software."
POST FALLS, Idaho (PRWEB) January 18, 2019
In an ongoing effort to expand its offerings to the petroleum and c-store industries, Triple E Technologies, LLC (Triple E) has enhanced its OneTouch Suite software to become certified with FirstData.
The update will enable it to offer additional credit card processing options to its existing customer base as well as to prospective customers. FirstData is the third payment processor Triple E has certified with, following National Bankcard Services (NBS) and Chase Paymentech.
"We are very excited to have been certified with FirstData," said Dan Eloe, Triple E CEO/GM. "Adding another payment processor to our software is a noteworthy accomplishment, and we believe it will be a great addition for our customers."
The addition coincided with other enhancements to the software's overall security – OneTouch 5.213 is Triple E's most secure version of software yet running on the Windows 10 platform and is on track to be certified soon against PA-DSS 3.2 requirements. It will also support mobile payments at the pump and in-store, via integration with P97's PetroZone mobile application.
"OneTouch 5.213 is our most innovative version of software." said Eloe. "It's Triple E's answer to changes in the industry, and we are confident in its ability to give customers the best experience."
Triple E, headquartered in Post Falls, ID, is a leading provider of software solutions for convenience stores and fueling sites.