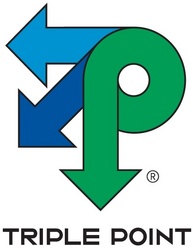 This module allows Enterprise's traders to optimize their storage spreads while carrying along OCI, thus eliminating unnecessary earnings volatility on financial statements.
WESTPORT, Conn. (PRWEB) October 9, 2008
Enterprise's nod of confidence follows Triple Point's recent acquisition of INSSINC, the industry's de-facto leader of software solutions for the energy and commodity derivative industries. The acquisition allows Triple Point to leverage its market reach and provide clients with a software solution that supports a comprehensive risk program, enabling firms to balance between optimal economic benefit, risk management and stable financial statements.
Enterprise, one of the largest publicly traded energy partnerships, manages an integrated natural gas and NGL (Natural Gas Liquids) transportation, fractionation, processing, storage and import/export network within the United States. Its operations are strategically located to serve the large supply basins for NGL-rich natural gas and the major NGL storage hubs in North America and international markets. Enterprise operates more than 35,000 miles of onshore and offshore pipelines.
Enterprise uses financial derivatives to hedge price movements in natural gas, crude oil and NGLs. In order to represent the earnings impact of these hedges coordinately with the sale of the production, they must comply with Financial Accounting Standard (FAS) 133 to achieve optimal hedge accounting treatments. Commodity XL for Hedge Accounting allows Enterprise to take advantage of the solution's key features including mark-to-market, effectiveness testing, regression analysis and hedge accounting documentation. In addition, the FAS 133 software provides for the deferral of earnings recognition through use of the "Other Comprehensive Income" (OCI) treatment and subsequent reclassification to earnings.
Enterprise also licensed the Natural Gas Storage module which complies with the Derivatives Implementation Group (DIG) Issue G16: designating the hedged-forecasted transaction when its timing involves uncertainty within a date range.
"We look forward to helping Enterprise eliminate unnecessary earnings volatility with the usage of our Natural Gas Storage module," said Elie Zabal, Triple Point's senior vice president of treasury management and regulatory compliance solutions. "This module allows Enterprise's traders to optimize their storage spreads while carrying along OCI, thus eliminating unnecessary earnings volatility on financial statements."
Triple Point's hedge accounting system is based on mature, well-tested software solutions obtained in its acquisition of INSSINC. INSSINC, now the treasury management and regulatory compliance division of Triple Point, serves fifty premiere energy and commodity industry leaders throughout North America and Europe including such notable companies as: PacificCorp, TransAlta, TransCanada, SUEZ Energy, Southern Company, Ameren Energy, PPL Corporation (Pennsylvania Power & Light), Scottish Power and Campbell Soup Company.
About Triple Point Technology
Triple Point Technology® is the leading global provider of multi-market commodity and enterprise risk management software solutions. Triple Point's Commodity XL™ profitably integrates physical and financial markets on a real-time, service-oriented architecture (SOA) platform for commodities including power, oil, gas, coal, base and precious metals, agricultural products, biofuels and freight. In addition to Triple Point's award-winning commodity and energy trading software being used by more than 25 percent of both Global 500 commodity trading and Global 500 energy companies, other organizations with large raw material and energy exposure, including consumer packaged goods (CPG), discrete manufacturers and big box retailers, are quickly adopting the Triple Point solution. Named to the Deloitte Technology Fast 50 for ten straight years, Triple Point added to its record-breaking organic growth in 2008 with the acquisitions of INSSINC, the leading provider of hedge accounting and fair value level software and ROME Corporation, the industry leader in credit risk software solutions. Triple Point, headquartered in Westport, Connecticut, USA, was founded in 1993 and serves clients from nine development and support centers located around the globe. More information is available at http://www.tpt.com.