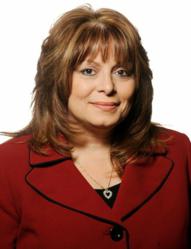 If we could make advertising more affordable –AND more effective, every business would embrace the idea
Bloomfield, NJ (PRWEB) August 31, 2012
Triple Play is a hot new co-op marketing solution offered by Media Consultants, LLC, a New Jersey based advertising and public relations firm that is well known for innovative marketing ideas and new media solutions that help small businesses grow.
The NEW Triple Play concept is presented by Deal Share Offers, a subsidiary of parent company Media Consultants, LLC. It is a very cost effective advertising alternative that provides maximum exposure with minimal cost. The concept is geared more toward retail and service businesses that are agreeable to promoting business through coupons offers and discounts to attract new customers
"We have developed a very simple and yet very effective plan" said Media Consultants President, Maria Paladino-Fitz, who has always prided herself in her ability to create smart marketing ideas through a common sense approach. "If we could make advertising more affordable –AND more effective, every business would embrace the idea."
She continued, "We provide the concept, the design and the implementation and then we divide the cost- meaning that we package advertising and share the expense between a minimum of 6 or as many as 8 advertisers which drastically reduces the individual cost and allows for a better return on investment."
In early 2011, she had first introduced Deal Share Offers as a group buying discount voucher service which is still a vital part of what the company does. They promote the sale of deep discounted pre-paid vouchers (which redeem like gift certificates) for their clients who in return pay a commission for the service.
With the new Triple Play package, the Every Door Direct Mail concept (EDDM) is implemented and then enhanced by digitally sending the same offer to a list of opt-in email subscribers within the same zone and then further ensuring response by providing the means to launch a cross promotion (co-op social media campaign) to those very people who already know and love the products the advertisers are promoting - thus, enhancing the viral capabilities of the coupon offers.
The multi-media package cost is shared between carefully selected co-op advertisers, being mindful to maintain advertising category exclusivity for maximum results.
Entry level packages start with as little as 5,000 direct mailed glossy postcards and 29,000 email subscribers along with multiple social media pushes that reach local consumers who are directed to the website where they can print FREE coupons and refer friends. Minimal advertising investment is structured from a low $479 per package – which is slightly more than a penny per household.
The company has plans to include other mixed media forms including cable TV advertising, mobile apps, texting and other digital forms of packaged co-op advertising in upcoming months.
For more information contact:
Media Consultants, LLC
Maria Paladino-Fitz, president
973-931-4111
maria(at)mymediaconsultants(dot)com
###
Media Consultants, LLC is a full service advertising agency and public relations firm and is accredited by the Better Business Bureau. The company is located in Bloomfield, NJ, is owned by Maria Paladino-Fitz and was founded in 2009. Find Us on Facebook
Deal Share Offers was established in 2011 and is a subsidiary of parent company, Media Consultants, LLC. Find Us on Facebook or email to: info(at)DealShareOffers(dot)com