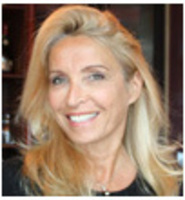 I am particularly pleased with the latest TriLipo technology which enables me to treat simultaneously all skin layers: Dermis, fat and muscles. This allows me to achieve great immediate and long-lasting results in just a few treatments
(PRWEB) March 23, 2011
Ghislaine Beilin M.D. , a renowned expert in aesthetic medicine, will lecture on TriPollar and TriLipo technologies as part of the "Fat, Cellulite & Lipoplasty Symposium" on March 26th at 14:00.
Dr. Beilin will discuss the great question in non-ablative fat reduction treatments. When choosing the right radio frequency system , is it best to use monopolar, bipolar, or tripollar technology? This lecture will detail the benefits of TriLipo technology- Pollogen's latest and most advanced technology for body contouring.
The proprietary TriLipo technology offers a novel solution by combining simultaneous application of TriLipo RF and TriLipo Dynamic Muscle Activation for localized fat reduction.
TriLipo RF energy internally heats subcutaneous fat layer and accelerates fat cells metabolism resulting in the release of liquefied fat from the cells into the extra cellular matrix. TriLipo Dynamic Muscle Activation applied simultaneously via the same applicator enhances internal muscles contraction and accelerates circulation, venous return and drainage of metabolic waist products. RF energy also heats collagen fibers in the dermis and stimulates fibroblasts metabolism resulting in new collagen production.
Dr. Beilin stated: "Selecting the right technology to get the best body shaping results can be tricky. I have been working with Pollogen's systems for many years and I am very pleased with the innovative solutions that they provide. I am particularly pleased with the latest TriLipo technology which enables me to treat simultaneously all skin layers: Dermis, fat and muscles. This allows me to achieve great immediate and long-lasting results in just a few treatments."
Mr. Bar-Nir, Pollogen's CEO commented: "At Pollogen, we are dedicated to creating innovative technologies for a wide variety of aesthetic applications such as body shaping, cellulite reduction, skin tightening and facial rejuvenation. Our mission is to help aesthetic professionals give the best, most effective, cutting-edge treatments to their patients. We are particularly proud of our latest Maximus system, powered by TriLipo technology. It is a breakthrough in non-invasive body shaping as it combines two technologies the TriLipo RF and TriLipo DMA in one compact device".
About Pollogen:
Pollogen Ltd. is a global leader in the medical aesthetics market providing innovative, safe, and effective solutions for women and men that enhance and expand the practice of medical aesthetics professionals. The company offers products to address a range of skin treatments under the industry's two premier brands: TriPollar® and TriLipo®. Pollogen offers a full line of clinically-proven, non-invasive anti-aging facial and body contouring treatment platforms for circumference reduction, cellulite reduction and skin tightening. The flagship medical aesthetic devices, Maximus, apollo and regen XL offer customers clinically-proven, safe and effective anti-aging lunch time beauty treatments that deliver immediate and long-lasting results. To learn more, visit the Pollogen website at http://www.pollogen.com.
###