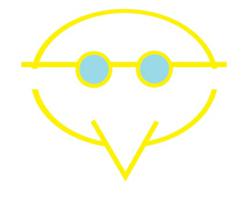 It's no-holds-barred trivia, where the rules can change at any time and point totals shift more often than the ruling council of the Klingon Empire,"
New York, NY (PRWEB) May 02, 2011
Vraivitale Group is pleased to announce the launch of TRIVIA CHICKEN, mind-twisting trivia games fully contained in a series of books. Players will navigate a labyrinth of 24 'sorties', comprised of approximately 125 questions which will test their knowledge on everything from Captain America to the dreaded Honey Badger.
"Want an interesting answer? Then ask an interesting question," posits Casey Fahey, creator of TRIVIA CHICKEN. From which language does the word 'geek' originate? Or maybe you've heard what a reporter busted John Quincy Adams doing in the buff? Perhaps you know who originally was slated to play Terry Benedict in lieu of Andy Garcia in "Ocean's Eleven"? TRIVIA CHICKEN challenges us all to prove it! "What makes Trivia Chicken so appealing is the combination of trivia with wagering… it's no-holds-barred trivia, where the rules can change at any time and point totals shift more often than the ruling council of the Klingon Empire," Fahey notes.
TRIVIA CHICKEN challenges players on a variety of topics, with titles including "Heroes & Villains", "It's Geek to Me", "People, Places & Things", "Presidents & Politics" and "Movies & Media". The newest title, "Rock & Roll", is a special edition dedicated to the late Danny Federici, of E Street Band fame and proceeds from "Rock & Roll" will go directly to cancer research organizations. Fahey states "philanthropy is hugely important to us and is part of everything that we do. Trivia Chicken is proof positive that we can do well by doing good… this is a cornerstone of our 'make it happen' philosophy."
A technology guru and entrepreneur often regarded as the 'Walking Wikipedia', Fahey was inspired to devise offbeat and intriguing questions after a grueling trivia marathon. A faster, smarter and self-contained trivia experience with no moving parts and innovative gameplay, TRIVIA CHICKEN is the new platinum standard in trivia games, appealing to everyone's inherent bloodlust. Great for a solo run, the action turns particularly cutthroat when played in groups. When the dust settles, players will be left either wishing that they hadn't slept through class or gloating after a hard-fought victory.
TRIVIA CHICKEN is devoted to developing trivia games and books in a variety of languages and with different cultural points-of-view. Visit http://TriviaChicken.com or http://facebook.com/TriviaChicken for more information and to get a taste of TRIVIA CHICKEN for free online.
###