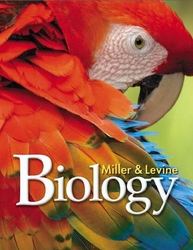 My life as a biologist and teacher was radically transformed by visits to places like OTS when I was in my formative years as a biologist and educator
Boston (PRWEB) February 17, 2009
Two lucky biology teachers will have the chance to travel to Costa Rica and explore tropical eco-systems by competing in the Tropical Biology Scholarships 2009. Sponsored by the internationally renowned scientist authors of Pearson's bestselling high school biology program , Ken Miller and Joe Levine, the Tropical Biology Scholarship 2009 will support participation in the adventure of a lifetime - a field study course at one of the world's most interesting and important scientific/education institutions: the Organization for Tropical Studies (OTS) in Costa Rica.
To enter, teachers complete an online entry form at http://www.phschool.com/tropicalbiology, including a not-to-exceed 500-word essay on how this experience at OTS will change the way they teach science with "Miller & Levine Biology." The deadline for entries is March 1, 2009. 2009 scholarship winners will be announced at a special reception at the National Science Teachers Association National Conference, March 19-22, in New Orleans.
The two winners of the essay competition will attend a tropical biology field course, July 7-22, 2009, co-led by Dr. Barbara Bentley, a prominent tropical plant ecologist and master teacher, and biologist-author Levine. While in Costa Rica, the scholarship winners will explore rainforest and cloud ecosystems, investigate an active volcano, and observe tropical plants and animals in their native habitats. They will design and conduct open-ended field research projects, and learn how to teach research with lesson plans based on true inquiry. And they will return to their classrooms with pictures, stories and new experiences to share.
Sponsorship of this scholarship is demonstrative of Miller and Levine's dedication to real biology education - to helping students understand that biology is truly "living science," a way of observing, a way of thinking and asking questions, and ultimately a way of knowing about the natural world.
"My life as a biologist and teacher was radically transformed by visits to places like OTS when I was in my formative years as a biologist and educator," said Levine. "Ken and I hope this trip will offer two dedicated teachers their own personal version of a 'eureka' experience that will enliven and expand their teaching."
Miller & Levine's commitment to real biology education is also demonstrated in the new and innovative edition of their high school biology curriculum, aptly named "Miller & Levine Biology." This new program takes a bold approach to science instruction, combining the power of new technology with a proven foundation of academic success.
Through the program's new digital center, Biology.com, students meet their partners on this science adventure - a team of "ecogeeks" who have created lively and engaging videos that infuse curriculum topics with new relevance for students. Described by Levine as "science reality TV," "Untamed Science" offers the perfect blend of energy, enthusiasm and solid scientific knowledge.
To learn more about authors Ken Miller and Joe Levine, "Untamed Science" and the way that "Miller & Levine Biology" is transforming science education, visit http://www.Biology.com.
To view a video about "Miller & Levine Biology," visit http://www.youtube.com/watch?v=sm2EmCYBHvk.
About the Organization for Tropical Studies
The Organization for Tropical Studies (OTS) is a nonprofit consortium that has grown to include 63 universities and research institutions from the United States, Latin America, and Australia. In the early 1960s, scientists from U.S. universities forged working relationships with colleagues at the Universidad de Costa Rica in the interest of strengthening education and research in tropical biology. Intense interest both in the United States and Costa Rica led to the founding of OTS in 1963. OTS was founded to provide leadership in education, research and the responsible use of natural resources in the tropics. To address this mission, OTS conducts graduate and undergraduate education, facilitates research, participates in tropical forest conservation, maintains three biological stations in Costa Rica and conducts environmental education programs. For more information, go to the OTS Web site.
About Pearson
Pearson (NYSE: PSO), the global leader in education and education technology, reaches and engages today's digital natives with effective and personalized learning, as well as dedicated professional development for their teachers. This commitment is demonstrated in the company's investment in innovative print and digital education materials for preK through professional learning, student information systems and learning management systems, teacher development, career certification programs, and testing and assessment products that set the standard for the industry. The company's respected brands include Scott Foresman, Prentice Hall, Addison Wesley, Benjamin Cummings, the Stanford Achievement Test series, the Wechsler family of assessments, SuccessNet, MyLabs, PowerSchool, SuccessMaker and many others. Pearson's comprehensive offerings help inform targeted instruction and intervention so that success is within reach of every student at every level of education. Pearson's commitment to education for all is supported by the global charitable giving initiatives of the Pearson Foundation. Pearson's other primary businesses include the Financial Times Group and the Penguin Group. For more information, go to http://www.pearson.com.
###