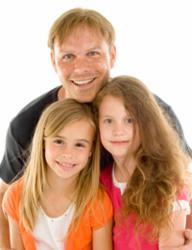 Some experts believe single parents have a higher chance of dealing with a troubled teen.
Saint George, UT (PRWEB) September 27, 2012
Troubled teens are sometimes difficult to raise, with even more difficulty when a teen has a single parent. Like the new article says, some experts believe single parents have a higher chance of dealing with a troubled teen. Whether the parent has a partner that is not able to help them, or they have never been married, parent and child relationships in a single parent setting can be difficult to maintain.
Single parenting can be hard on children who may wish they had the attention of both the mother and the father, and although all the situations are different, Eagle Ranch Academy has shared a general list of tips that might help a single parent in raising a teen who seems to be struggling during these hard times of growing up.
Some of the tips in this guide include telling a child that they are loved on a regular basis, helping teens feel that they are in a secure enough place that they can share and express their feelings, and feel free to get help from a relative or professional counselor for more tips on raising troubled teens.
Refraining from saying negative things about the absent spouse is crucial, helping the child know that there are no feelings of anger. Try to spend as much time with a teen s possible, eating at least one meal together even if it is a short breakfast or late dinner.
Most parents have full time jobs they work at during the day, and it is important to make sure the teen has a safe place for positive activities and reinforcement to go after school is over if the parent is still at work. Right after school is when teens are most likely to get into trouble, which can be avoided if they have a positive place to reside.
More tips for troubled teens can be viewed on Eagle Ranch Academy's site, along with other resources on helping parents develop positive relationships with teens.