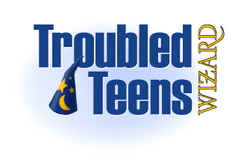 The Truste certification reassures TroubledTeensWizard's commitment to privacy for families searching for teen help programs in their efforts to overcome troubled teenager behavioral problems.
Newport Beach, CA and San Francisco, CA (PRWEB) February 4, 2010
Troubled Teens Wizard, http://www.troubledteenswizard.com , today announced that it has been approved to display the TRUSTe Privacy seal, in recognition of its commitment to consumer privacy and trust online. TRUSTe, the leading privacy certification and seal program, permits only companies that complete the rigorous TRUSTe certification process and agree to comply with ongoing oversight and TRUSTe's consumer dispute resolution process the right to feature the TRUSTe Privacy Seal.
"Troubled Teens Wizard recognizes the importance of privacy and responsible information practices online," said Kurt Robertson, CEO of the Education Wizard Network. "We are honored to now be included on the list of respected organizations that have earned TRUSTe certification and commit to continue to safeguard consumer privacy and security."
Continuous monitoring and the Watchdog Consumer Dispute Resolution process are cornerstones of TRUSTe's Privacy Seal and Certification program. Through automated monitoring, TRUSTe systematically verifies the practices of seal program participants to ensure ongoing compliance with program requirements.
"Like its sister site, Boarding School Wizard, Troubled Teens Wizard has given families and teens who turn to the site for information a clear signal that it recognizes the importance of privacy," said Fran Maier, president of TRUSTe. "The TRUSTe Privacy Seal program includes more than 3,000 organizations committed to building consumer trust online."
In particular, the TRUSTe Privacy Seal conveys a promise made by the Web site displaying it to: disclose its information gathering and dissemination practices, give consumers the choice to limit any secondary uses of their personal information through out-in or opt-out, provide users with access to their personal information in order to be able to correct any inaccuracies, and to ensure that reasonable security mechanisms are in place to protect the data collected from consumers.
About Troubled Teens Wizard
Troubled Teens Wizard http://www.troubledteenswizard.com , a division of the Education Wizard Network, LLC, is designed to assist teens in crisis and their families in evaluating the many treatment and educational options available. Families can research potential therapeutic boarding schools, boot camps, wilderness therapy programs, treatment facilities, summer camps and youth ranch programs at the comprehensive website. Such teen schools and programs offer everything from ADHD schools to medical care to intensive therapy, counseling, and behavior modification, to assist teens in trouble learn to make healthier choices and live to their fullest potential. The Education Wizard Network focuses on higher education and college prep schools for children and young adults, as well as solutions for troubled teens within residential treatment centers and therapeutic boarding schools.
About TRUSTe
TRUSTe Privacy Seals help consumers click with confidence by guiding them to trustworthy web sites. Thousands of Web sites rely on TRUSTe industry best practices to help them make the rights decisions about privacy and protecting confidential user information. Most of the top 50 Web sites are certified to TRUSTe's leading practices, including Yahoo!, Facebook, MSN, eBay, AOL, Disney, the New York Times, Comcast and Apple. To find out more about privacy, visit http://www.truste.com.
###