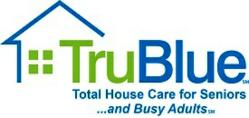 Until now, it was either maintain the house or sell it and move somewhere else. With TruBlue, they can continue to live in their treasured homes, aging in place, for many years to come and hire us to act as their total property managers.
Cincinnati, Ohio (PRWEB) September 06, 2011
Strategic Franchising Systems, based in Cincinnati, Ohio, has launched TruBlue House Care as its latest franchise concept serving a rapidly growing, untapped business sector – total residential property management. This new senior care franchise helps homeowners with all their household chores, so they can age in place with independence and dignity in the comfort of their homes for many more years than would otherwise be possible.
"Now there's no need for seniors to move to a condo or senior complex to enjoy carefree living. They can do so in the comfort of their own homes," said John Buckles, president of the TruBlue Franchise System. "We specialize in serving seniors as well as busy adults so they can enjoy hassle-free living right at home with greater freedom to enjoy time with family, friends and doing the things they love."
TruBlue even offers four-hour, prepaid house care packages that can be given as gifts to loved ones, he added.
TruBlue House Care, a full-service, residential property management franchise, enables homeowners to live worry-free by providing them with a year-round, total house care package for one low monthly fee, he said. Each monthly service package is customized to the needs and budget of each client, including yard work, on-going repairs, maid services, seasonal projects and even emergency repairs.
Buckles stressed that all these home services are spearheaded by a Total Property Manager, an off-duty police officer or firefighter … "people you can truly trust." This "house care hero" ensures everything goes smoothly and that the right people are doing the right job at the right time, he said.
"Each client is assigned a dedicated Total Property Manager as their single point of contact for all services and any issues," Buckles said. "We wanted these supervisors to be off-duty police officers and firefighters – trustworthy people who have demonstrated a commitment to service and safety and who can take charge of any situation."
According to Ralph Martin, Vice President of Operations, that trustworthiness is a critical factor that has contributed to TruBlue's success.
"Many seniors are either not physically capable of properly maintaining their homes or simply don't want to deal with the drudgery and hassles any longer," Martin said. "It's hard for them to trust strangers and juggle providers.
"TruBlue is a simple, single-source solution seniors can trust. It's one company, one contact, one convenient solution for all their house care needs. We can save clients time, headaches and money because we handle all phases of property management in a very structured, on-going, and cost-effective manner."
For many older Americans, their home is where they feel the most comfortable and secure, Martin said, noting that it carries wonderful memories and often serves as the gathering spot for their children and grandchildren.
"People love their homes," Martin said. "But the on-going maintenance and upkeep take a real toll … too much time, energy, strain, and unnecessary injuries. Our clients would rather enjoy their passions than take care of a house, so they willingly pay TruBlue to handle all their household chores and headaches.
"Until now, it was either maintain the house or sell it and move somewhere else. With TruBlue, they can continue to live in their treasured homes, aging in place, for many years to come and hire us to act as their total property managers."
TruBlue, a national franchise system, began as a logical extension of the existing expertise demonstrated through six other nationally recognized franchise systems founded by TruBlue's founder and CEO Gary Green.
"Our other franchise systems also cater to seniors and busy adults," he said. "TruBlue was a natural extension of those businesses, their services and track records of success, and our marketing and customer service expertise."
Green has awarded thousands of franchises throughout North America in these relevant categories: in-home non-medical senior care, senior moving and liquidation services, handyman services, home inspection services, interior painting, and business coaching.
"Most have become No. 1 in their respective industries," he said. "I anticipate similar success with TruBlue as it addresses two huge growing needs – senior care and total residential property management. And, we sell as many services to busy adults as we do seniors. The marketplace is immense and growing."
Even before announcing the new concept, a resident north of Allentown and Bethlehem in Pennsylvania bought the first TruBlue franchise and will train in mid-September in Cincinnati. Dozens of other franchise candidates are staking claims to exclusive territories in their respective cities.
Owners of TruBlue House Care franchises begin with a desire to help others, Buckles said, and by using a proven system, they have the potential to become extremely successful business people and make a real difference in their communities.
Notably, residential property management experience is not necessary.
"With our unique business model and proven training and marketing systems, owners use their skills to develop relationships and promote their businesses," Buckles said. "The hands-on services are performed by capable employees who have the right experience in lawn care, repair work or housework. Total Property Managers – police officers or firefighters – customize and oversee each client's services and ensure that all expectations are met."
Because a franchise can be launched from the owner's home with minimal start-up costs, the potential for solid financial success is strong. As the total caretaker for its clients, the TruBlue franchise provides weekly or monthly services on an on-going, year-round basis generating long-term client relationships and on-going, predictable cash flow.
TruBlue's Corporate Headquarters in Cincinnati provides extensive training and on-going support to help its franchise owners grow and develop as business owners, marketers and residential property management providers. Franchise owners have access to business coaches, regional/national meetings, monthly conference calls/webinars, top-notch marketing tools, proprietary processes, client assistance programs and more.
Based in Cincinnati, Ohio, TruBlue House Care is a newly founded residential property management franchise system providing year-round services to homeowners (seniors and busy adults). All house care service packages are fully customized to the needs and wishes of each client and provided for one low monthly fee. For more information about franchise opportunities with TruBlue House Care, call 800-291-0771 or visit http://www.TruBlueHouseCare.com.
###