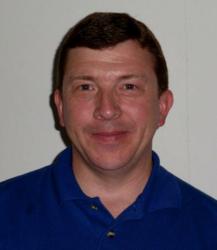 They say things like 'Mom and Dad were always there for me, so I need to be there for them.' Sometimes, though, that's just not possible because of time or distance or other obligations. They're looking for someone they can count on....
Cincinnati, OH (PRWEB) September 20, 2012
Fond memories of his grandmother's life on her farm underscore Mark Honnold's decision to launch his TruBlue House Care franchise in Maryville, Tenn., to assist people like his grandmother with their day-to-day household chores so they can remain in their homes for as long as they want.
"Grandma worked very hard, and sometimes very long hours, on the farm," Honnold said. "As time went by, she could no longer do the things that needed to be done. My family and I stepped in to help, so she could enjoy life more. I recall mowing the lawn, baling hay and feeding cattle. My favorite, though, was planting flowers with my mother. Grandma loved her flowers, and every spring, Mom and I would build a flower bed for Grandma. The smile on my Grandma's face as she looked at that flower bed was priceless. To this day, that's one of my fondest memories."
Honnold said he considers himself fortunate to have been in a position to help his grandmother, and he recognizes that others are not as lucky.
"They say things like 'Mom and Dad were always there for me, so I need to be there for them,'" he said. "Sometimes, though, that's just not possible because of time or distance or other obligations. They're looking for someone they can count on to provide needed services on a regular basis. TruBlue is that someone. With our system, clients and their families can enjoy the peace of mind that comes with having scheduled services such as yard work, maid services and common repairs plus seasonal projects such as gutter cleaning or holiday decorating. One call does it all."
Larsen Sharp, vice president of operations for the TruBlue franchise system, said these services have proved to make a major difference for busy households and older homeowners.
"Our clients tell us how much they appreciate our system," he said. "Many families are juggling multiple schedules for Mom, Dad, the kids and sometimes parents or grandparents. Routine household maintenance can become a burden. And many older people love their homes, but feel they can't take care of them properly. Even though they'd prefer to stay where they are, they feel they must move into a condo or an apartment. With TruBlue, we expand their options and reduce their stress."
Honnold said this focus on the property was a major selling point in his decision to buy the franchise.
"Originally I was looking at senior care where you provide in-home personal care," he said. "But there are tons of people and lots of companies doing that work already. We have nothing like TruBlue in the Knoxville area, so I saw that I could offer these services here and even expand. It's a real opportunity for me and a real service for my community."
After more than 11 years as a manager with Walgreens, Honnold said he knows first-hand the importance of client service and how it helps to build repeat business and referrals.
"I gave my full attention to our clients every day," he said. "My goal was to make sure each one of them knew I appreciated their business. I'll carry that philosophy into my new business and strive to ensure their complete satisfaction. That's why I was drawn to the TruBlue business model of using off-duty police officers and firefighters to serve as Total House Care Managers. That just adds to our credibility and enhances the trust factor. Other people may do lawns or maid services or handyman work, but this is definitely something different."
Sharp said using such professionals provides clients and their families, whether they live locally or across the country, with a reliable, single point of contact for all household services inside or out.
"Clients won't need to call multiple people or different agencies for various household tasks," he said. "Our 'home care heroes' ensure everything goes smoothly. Total House Care Managers have shown their commitment to the community and to the safety and security of its residents. They make sure the work is done correctly by the right person at the right time. And all TruBlue employees are bonded and insured. It's a system appreciated not only by homeowners, but also by real estate agents, property managers, banks, and other types of property owners."
Honnold said he found that potential employees also appreciate the philosophy and the structure of the company.
"I've found a maid and a handyman," he said. "Both are very experienced, and both are dedicated to client service. They can see how bringing together a team that interacts and works well together will benefit clients overall and help to ensure TruBlue's long-term success. We want clients who will stick with us forever and will share our message with others. After all, word-of-mouth is always the best advertisement."
To learn more about TruBlue of Maryville, Tenn., or to schedule a free consultation for services in Maryville, Knoxville, Seymour, Farragut, Walland, Louisville, Lenoir City or their surrounding communities, call Honnold at 865-312-6903 or visit http://www.MaryvilleHouseMaintenance.com.
TruBlue House Care's corporate franchise offices are based in Cincinnati, Ohio. To learn more about the franchise system, call 800-291-0771 or visit the corporate website at http://www.TruBlueHouseCare.com.