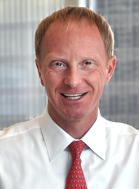 Austin, TX (PRWEB) July 31, 2012
Austin truck accident attorney Brett A. Burlison has started a legal blog on the new website for his firm, the Barry Law Group.
Burlison writes about local personal injury cases, gives friendly advice about how to pick a personal injury attorney and talks about situations that cause personal injury accidents to happen.
He also posts videos where he talks about the topic of the day and provides more information in a helpful, friendly manner.
Attorneys like Burlison who maintain their own legal blogs are rare. A lot of law firms pay outside agencies to write and post blog entries on the firm's website. But Burlison said he enjoys blogging. He posts blog entries almost daily. Sometimes, he blogs twice a day.
"There are a lot of topics that visitors to our site might like to know about," Burlison said. "So I take the time to blog and, I hope, answer some of their questions along the way. The blog is meant to be informative and helpful for people who need help."
The Barry Law Group is a law firm of Austin wrongful death attorneys and personal injury attorneys. Attorneys Carl R. Barry and Brett A. Burlison have more than 20 years of litigation experience. Carl R. Barry is a member of the Million Dollar Advocates Forum and has been recognized twice as a Texas Super Lawyer Rising Star. Brett A. Burlison is licensed to practice in Texas and California and has been named as a California Super Lawyer Rising Star.