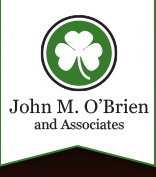 In DOT's opinion the installation of the limiters will not require additional costs, as heavy trucks already have monitoring devices installed. - John M. O'Brien
Sacramento, CA (PRWEB) March 30, 2014
From DOT's (Department of Transportation), March report of significant rulemakings it looks like owners and operators of vehicles over 26.000 pounds could be required in the near future to install speed limiters.
"The possibility of this rule, although FMCSA did not say yet what would the speed limit be divided the stakeholders into two groups"- comments Sacramento personal injury attorney John M. O'Brien. "This is understandable really, as the employers feel they will lose time, drivers are annoyed, but organizations like the Federal Motor Carrier Safety Administration (FMCSA), the National Highway Traffic Safety Administration (NHTSA) and the American Trucking Association (ATA) want to do their job and keep everyone safe." – He added.
The rule, may be published by October 1st, might be retroactive and all active trucks that exceed 26.000 pounds will be forced to install the speed limiters.
"In DOT's opinion the installation of the limiters will not require additional costs, as heavy trucks already have monitoring devices installed." – says attorney O'Brien. "The ultimate purpose of this rule is to lower the number of fatal crashes involving heavy trucks and I'm all for it." – added Mr. O'Brien.
Thousands of comments arrived to the DOT supporting this possible rule, which first will be sent for approval to the Secretary of Transportation and after that to the Office of Management and Budget at the White House.
About John M. O'Brien
John M. O'Brien is a plaintiff personal injury lawyer serving Elk Grove and Sacramento area. He has plenty of experience regarding truck accidents and he is familiar with all the related specific rules and regulations. He successfully represented trucking accident victims and their families.
# # #