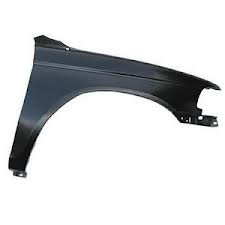 This new plan is designed to offer the protection for parts that buyers cannot find when purchasing through some retailers.
Austin, Texas (PRWEB) May 01, 2013
Production of pickup trucks in North America has increased for many auto companies. The demand for trucks used for commercial and non-commercial use continues to expand the manufacturing schedules. The Auto Pros USA company sells auto parts online and is now providing truck body parts for sale online. These parts are now available for purchase and have received a low starting price to help buyers benefit for each purchase. The complete parts and pricing can be found online at autoprosusa.com.
Ford, General Motors, Chrysler and Toyota produce pickup trucks for sale worldwide. The development programs for engines and transmissions that are used in these vehicles differs with each manufacturer.
The exterior body parts that are used for import and domestically produced trucks are typically different and are usually purchased through authorized automotive dealerships. The parts that are now discounted and added for sale online includes the import and domestic editions that buyers hope to find online.
Automotive warranties are offered to protect the complete vehicle from breakdown or other damage. Replacement parts are not always protected by warranties depending on the seller that is selected during each sale. Part of the new updates to the Auto Pros company includes a better coverage plan for parts warranties. This new plan is designed to offer the protection for parts that buyers cannot find when purchasing through some retailers.
The truck parts and other accessories that are now offered for sale online can be found through the new company search tool. This new tool is designed to provide instant information for pricing and inventory entirely online. This website update is providing a new way that customers can receive a price update without relying solely on the company toll-free number. Parts buyers interested in using this system can gain access on the company website.
About AutoProsUSA.com
The AutoProsUSA.com company discounts the sale of its thousands of auto parts online to help buyers locate an affordable resource. This company purchases its inventory from reliable distribution companies to raise the quality level of the parts that are provided. This company is staffed by auto experts that assist all buyers before and after sales are completed. The AutoProsUSA.com company supplies warranty coverage with its parts sold to protect the parts after installations are completed. These warranties are now helping salvage companies, junkyards, mechanics and other buyers of parts on the Internet.