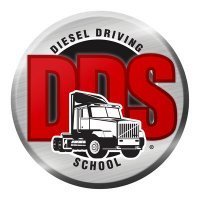 Sun Prairie, WI (PRWEB) October 9, 2010
Diesel Truck Driver Training School's October programs begin October 11 with the introduction of both the 2 week Basic Commercial Driver's License (CDL) program and the 4 week Complete CDL classes.
The Basic Program offers classroom and behind the wheel training in such areas as pre-trip inspections, coupling and uncoupling, backing up and other manoeuvres. The Complete CDL class includes everything covered in the Basic program as well as road safety, the importance of log books and transporting hazardous materials. The classes run full time, Monday to Friday from 6:00am to 4:30pm.
Diesel Truck Driver Training School also offers weekend programs for students who already work full time during the week. These weekend courses run for 5 weekends and are offered periodically throughout the year.
The classes prepare students to take the written test for a Class-A CDL Learner's Permit. Upon completion of the courses, students will receive all the licensing permits and endorsements they need to qualify for a Class-A Commercial Driver's License. They will also have an opportunity to take the driving test and will leave qualified to take an entry level position in the trucking industry. Both the CDL permit and the DOT physical examination requirements are met during class.
Diesel Truck Driver Training School also offers personal career counseling, job assistance and "soft skills" training which prepares students to handle the steps necessary to apply for a job, job interview preparation, and information on how to effectively develop their personal network to aid in the job search process.
Students are able to access an extensive database of potential employers within the trucking industry and a career service website that allows students to post their resumes and search for jobs posted by employers in the transportation industry.
There are approximately 3.5 million truck drivers currently employed throughout the United States. There is a shortage of long haul truck drivers in the United States which is projected to reach 111,000 drivers by 2014.
About Diesel Truck Driver Training School: The school is recognized by the United States Department of Education and licensed by the Wisconsin Educational Approval Board, the Minnesota Higher Education Services Office, and the Illinois Department of Education. It is also recognized by the US Department of Veterans Affairs and is eligible to train veterans. For more information, contact the admissions office at admissions(at)truck-school(dot)com.
###