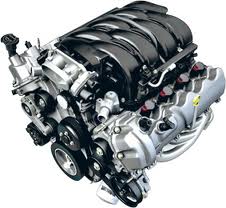 This company now has some of the best pricing online for engines, transmissions, transfer cases, headlight assemblies and other essential truck parts
Sacramento, California (PRWEB) April 03, 2013
Pickup trucks have remained a popular method of transportation in North America for commercial and non-commercial use. Locating parts for these larger vehicles could prove challenging for buyers. The AutoProsUSA.com company is now discounting its truck parts online to provide lower priced options for buyers. This company now has some of the best pricing online for engines, transmissions, transfer cases, headlight assemblies and other essential truck parts at http://autoprosusa.com/used-truck-parts.
Most automotive dealerships provide a standard MSRP price for all parts purchased for replacement. Many drivers seek out these dealerships due to parts that can be hard to locate through standard distributors. Pickup truck parts can be in demand due to the large amounts of truck owners purchasing replacements. The truck parts now discounted online are helping to provide access to thousands of essential parts for buyers.
Domestic automakers like Ford and General Motors produce parts in more than one country in the world. These parts can be easier to locate due to the amount of distributors that are available. Foreign automakers producing pickup trucks do not always license the creation of aftermarket parts. These activities can cause shortages for import pickup truck parts and accessories. The AutoProsUSA.com company now offers a growing inventory of import parts for trucks, SUVs and other larger vehicles.
Part of the upgrades that have been announced by this ompany include better price points for the entire company inventory. The new search feature online provides a direct link to multiple manufacturers of in stock parts. There are now thousands of parts listed online for pickup trucks and other vehicle types. This new search system offers immediate searching, inventory checking and price comparisons without requiring a phone call for personal assistance before purchasing online.
About AutoProsUSA.com
The AutoProsUSA.com company provides expert customer assistance to vehicle owners, mechanics, body shops, service centers and junkyards searching for auto parts online. This company is staffed by complete experts in the automotive world. Consistent upgrades are made by this company to help expand the options that buyers receive online. This company increases the size of its parts inventory on a weekly basis. The AutoProsUSA.com company provides warranty protection with all parts purchased to raise the value of its parts inventory. Expedited customer shipments are now offered with all customer orders.