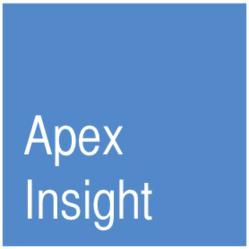 The long-term trend for leased trucks to increase as a proportion of the overall truck parc has reasserted itself
London (PRWEB UK) 12 November 2012
A new market report by Apex Insight shows that truck leasing is a substantial market approaching £1.8bn in size and that it offers a number of benefits over traditional truck ownership. These include freeing-up capital, tax efficiency and greater predictability of costs.
The market is served by three main groups of providers: the independents, captive subsidiaries of OEMs and leasing specialists from the banking and financial services sector. Each type has its particular strengths which can enable it to put together the best deals for customers. For example, the independents, such as Ryder, Fraikin, Dawsongroup and Gulliver's, are noted for their levels of service; the captives, such as PACCAR/DAF and Scania, have advantages in predicting residual values and financial players, such as CVS, benefit from lower costs of capital.
Despite little change in truck parc from 2003-08, the market had increased in size as an ever-increasing proportion of owners opted to lease rather than own trucks. However, in 2009, it hit a wall: while shortages of capital made leasing less unattractive than outright purchase for many customers, truck registrations as a whole decreased by over 40% as the recession bit, manufacturing output fell and, inevitably, the leased fleet decreased in size and also in value. Customers cancelled their more flexible rental and lease arrangements and opted to hold on to older trucks rather than sign contracts on new vehicles.
Frank Proud, director of Apex Insight, says: "Our research suggests that the long-term trend for leased trucks to increase as a proportion of the overall truck parc has reasserted itself. However other factors, from increases in average truck size and age to economic and manufacturing performance and impact of regulation also affect the market."
Apex Insight's forecast, which analyses historical relationships between key drivers and variables and takes into account market views, sets out how the market is likely to develop, supported by relevant data and evidence.
The full market report: "Truck Leasing in the UK: market profile and forecasts" is available from http://www.apex-insight.com/research
Contact
Frank Proud: frank(dot)proud(at)apex-insight(dot)com, 020 7100 7239 / 07904 486 525
Notes for editors
Apex Insight (http://www.apex-insight.com) is an independent provider of market reports, customised research, analysis and advice covering business and financial services markets in the UK and Europe. It supports managers, investors and advisers in making better business decisions. Our research and consulting clients include leading corporates, private equity houses, banks, strategy consulting firms, and government / regulators.