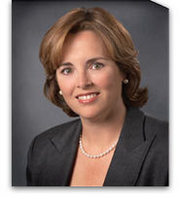 Clarks Summit, PA (PRWEB) October 6, 2010
Pennsylvania lawyer Marion K. Munley of the personal injury law firm of Munley, Munley & Cartwright, P.C., is one of the invited faculty members for the Litigating Truck Collision Cases seminar to be held October 8-9 at Caesars Palace in Las Vegas.
The truck collision seminar, co-sponsored by the American Association for Justice's Interstate Trucking Litigation Group, is designed to give litigation lawyers the necessary strategies and latest industry updates to help them manage every stage of a client's case, according to a brochure on the event.
Ms. Munley is scheduled to speak on Oct. 8 regarding discovery in truck accident cases.
The two-day gathering offers experienced lawyers a fresh perspective on how to approach a truck accident case, and also offers an overview for lawyers new to the field, according to Munley.
A graduate of Temple University School of Law, Ms. Munley is a frequent lecturer on legal topics for Lohrman Educational Services, the Pennsylvania Bar Institute and the Pennsylvania Association for Justice, for which she also sits on the Board of Governors. She is a frequent lecturer on trial skills, including voir dire, opening, direct and cross-examination, and closing arguments.
Ms. Munley, a trial lawyer for more than 24 years, represents individuals and their families in complex personal injury litigation and serious truck accidents. She has successfully represented clients in both state and federal courts.
More information about the program can be obtained by clicking here or by calling AAJ Education at 800-622-1791 or 202-965-3500, ext. 8612.
About Munley, Munley & Cartwright, P.C.
Munley, Munley & Cartwright, P.C., is a Pennsylvania law firm that represents victims and consumers in personal injury litigation, including automobile accidents, trucking accidents, medical malpractice, defective products, toxic chemicals, workplace injuries, nursing home litigation and other serious accidents. The firm has more than 40 years' experience in personal injury law.
The firm has offices in Scranton, Stroudsburg, Carbondale, Plains, Hazleton, Hamlin and Harrisburg. To contact the law firm, call 1-800-318-LAW1 or visit the firm's online form.
###