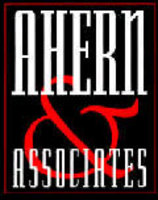 I was very impressed with the panelists' knowledge in the transportation industry and as I was listening to the speakers and panelists, I applied what was being said and how it relates to my business
Phoenix, AZ (PRWEB) June 9, 2010
Based upon the reaction of attendees of the first annual, Trucking and Logistics Conference by transportation acquisition firm, Ahern & Associates and the law firm of Benesch, Friedlander, the organizers of the event have overwhelmingly decided to joint sponsor an additional conference for 2011.
Among the topics covered in 2010's event which really resonated with attendees included, The State of the Capital Markets in transportation: The Independent Contractor crisis; "Weathering the Storm" of a distressed company; and "Beautifying your company for sale".
The esteemed panel of experts that covered the topics for the 2010 event were outstanding, according to the attendees. The independent contractor crisis effecting the trucking industry was eloquently explained by Rich Plewacki of Benesch Friedlander, as well as Mr. D.W. Speer Director and Owner of Peoplease Corporation.
"Weathering the storm of a distressed company," panel experts included Bob Weaver, past President and Chief Executive Officer of PAM Transportation Services, Dick Metzler, Chief Commercial Officer of Greatwide Logistics and William Schonberg, partner, Benesch Friedlander.
Beautifying and preparing a company for sale was chaired by Andy Ahern, Chief Executive Officer of Ahern & Associates, Ltd, as well as Marc Brockinton, director of AON Transportation, Jonathan Ives, Director of Cobblestone Harris Williams; Marc Blubaugh and Eric Zalud, Partners, Benesch Friedlander.
Jim Hill, Executive Chairman of Benesch, along with A.W. Ahern sponsored the event and Jim Hill, Executive Chairman of Benesch chaired the panel on The State of Capital Markets in Transportation.
Providing additional impetus for the planning of an additional trucking and logistics conference was the feedback from those in attendance:
Patrick Gallagher, Chairman of PGT Trucking, stated; "very informative", "very well prepared", "I enjoyed myself immensely".
Jeff Jerue, Vice President of John J. Jerue Companies, stated; "outstanding seminar, very well prepared and was a great networking opportunity – one of the better seminars I have attended".
John Simourian, Chairman of Lily Transportation exclaimed; "(the seminar) was very informative and very well prepared, had many good speakers and I enjoyed myself immensely".
Gary Amoth, Gary Amoth Trucking Company proclaimed; "I was very impressed with the panelists' knowledge in the transportation industry and as I was listening to the speakers and panelists, I applied what was being said and how it relates to my business".
Steve Lawrence, Chairman, Lawrence Transportation stated; "great seminar, very well prepared, I enjoyed myself tremendously and it was a great opportunity to network".
Elizabeth Myzak, Vice President of Transportation of Forest City Trading Group LLC, stated; "very informative, great caliber of speakers. Great networking opportunity, and the topics discussed were very pertinent."
An exact date and location for the next conference has not yet been set, please visit http://www.ahern-ltd.com for upcoming details, as well as http://www.beneschlaw.com
About Benesh:
Benesch's Transportation and Logistics Group was specifically created to address the needs of users and providers of logistics services. Benesch lawyers are uniquely qualified to represent companies nationally and internationally that are either sponsored or owned by private equity firms. Attorneys leading these efforts are James M. Hill, Executive Chairman of Benesch (jhill(at)beneschlaw(dot)com or 216.363.4444), Eric L. Zalud, Partner and Chair of the firm's Transportation & Logistics and Litigation Practice Groups (ezalud(at)beneschlaw(dot)comor 216.363.4178) and Marc S. Blubaugh, Partner in Benesch's Transportation & Logistics and Litigation Practice Groups (mblubaugh(at)beneschlaw(dot)com or 614.223.9382). For more information please call Megan Thomas at 216-363-4639 or visit http://www.BeneschLaw.com
About Ahern & Associates, Ltd.:
Ahern and Associates is North America's leading trucking and transportation management consulting firm. The skilled consultants at Ahern and Associates specialize in mergers and acquisitions of trucking and logistics companies as well as the restructuring and evaluation of existing carriers that seek to increase operating efficiency and improve profitability. Since 1987, Ahern and Associates has aided hundreds of buyers in the acquisition of trucking and logistics companies throughout the U.S. and Canada as well as assisting many transportation and logistics companies in reducing their overall operating costs and increasing their profitability. For more information, please call 602-242-1030 or visit http://www.Ahern-Ltd.com
Business contact:
A.W. Ahern
602-242-1030
Media contact:
Jason W. Jantzen
Phoenix Marketing Associates
602-282-0202
###