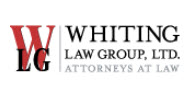 With years of experience in trucking accident litigation, Whiting Law Group was able to protect the rights of our client and his family.
Chicago, IL (PRWEB) September 06, 2012
As the leading law firm in truck accident litigation, Whiting Law Group, a Chicago-based law firm with offices in Southeast Wisconsin again revealed their litigation expertise recently by winning a $3 million verdict on behalf of their plaintiff who was fatally injured in a trucking crash. In a bench trial in San Bernadino County, California, founding partner, Timothy M. Whiting successfully argued the case (# CIVDS 1015474).
According to the complaint filed, the defendant, a semi-truck driver, was headed east on Interstate 40 near Sayre, Oklahoma. Whiting Law Group's client was also driving a semi-truck on I-40, in the same direction. The defendant lost control of his vehicle, causing it to run off the median, roll over and block all eastbound lanes of traffic on the highway. Because of the defendant blocking all lanes of the traffic traveling east bound, the plaintiff's truck collided with the defendant's vehicle and he was instantly killed. Whiting Law Group's client is survived by his wife and two adult children.
This complex case involved proving negligence on behalf of the defendant which ultimately caused the death of Whiting Law Group's client. According to lead attorney on the case and the firm's founding partner, Timothy Whiting, identifying the trucking company proved difficult since the owners set up a shell corporation and had four other companies hidden among the corporate hierarchy.
Whiting Law Group's Critical Evidence Preservation Team comprised of accident reconstructionists, investigators as well as a truck driver expert were on the accident scene within days of being retained for this crash. They immediately began the preservation of important evidence through photographing the contents that were inside the truck cab. Capturing this evidence was instrumental in the case because the logs, credit card and payroll sheets as well as the markings on the truck and trailer had different company names. Because of this specialized team's expertise in trucking accidents and trucking litigation, Whiting Law Group was able to drill down and identify the corporations involved and prove their liability, yielding a larger settlement for their client.
Led by Timothy Whiting, Founding Partner of Whiting Law Group, his team was successful in holding the multiple trucking companies and truck driver accountable for not complying with regulations or safety practices as outlined by the Federal Motor Carrier Safety Administration.
According to Mr. Whiting, because of these companies and their employees not following rules and failing to practice safe driving, their negligence often results in tragedy.
"With years of experience in trucking accident litigation, Whiting Law Group was able to protect the rights of our client and his family," said Tim Whiting. "The accident occurred in Oklahoma and the case was filed in California. While we are based in Illinois and Wisconsin, as a result of our experience handling trucking cases nationwide we were still able to secure a significant victory on our client's behalf."
About Whiting Law Group
Whiting Law Group is an Illinois and Wisconsin based law firm concentrating its practice on truck accidents, serious personal injury matters, wrongful death and medical malpractice actions. Founded in 2001 by partner Timothy M. Whiting on the foundation of dedication, hard work and passion, Whiting Law Group offers the highest quality of service to their clients.
With a 96% success rate of earned recoveries in their cases, Whiting Law Group consistently achieves positive financial awards for their clients, many times resolving their cases in less than 24 months.