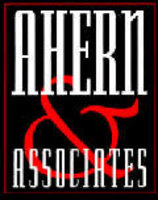 We've worked with Ahern & Associates on previous acquisition deals and they've always done a great job," explains Massman. "I've known Andy for a long time and have an appreciation for the way he operates."
Phoenix, AZ (PRWEB) February 24, 2010
Transportation management and consulting firm, Ahern & Associates has acted for a third time in a management consulting capacity as acquisition advisors to DHE, a division of The Dependable Companies in their latest acquisition of Matheson Fast Freight.
Los Angeles based The Dependable Companies continues its steadfast growth and acquisition strategy by further expanding its LTL capabilities throughout California and Nevada with its eleventh acquisition since 2000. Operating out of Elk Grove, CA, Matheson Fast Freight is one of the west coast's most respected LTL carriers with several full service terminals located throughout California and Nevada and will be incorporated into The Dependable Companies' trucking division.
Bringing together The Dependable Companies and Matheson Fast Freight is renowned trucking analyst, Andy Ahern of Ahern & Associates. Working closely with Ron Massman, CEO of The Dependable Companies, Ahern's duty was to present viable trucking acquisition targets that blend well with The Dependable Companies' culture while furthering their overall growth strategy.
"We've worked with Ahern & Associates on previous acquisition deals and they've always done a great job," explains Massman. "I've known Andy for a long time and have an appreciation for the way he operates."
With over two decades of experience in transportation mergers and acquisitions, Ahern has built an impeccable reputation as the industry's leading analyst and acquisition specialist. Ahern's experience has also afforded him the ability to call on a considerable catalogue of contacts which allow him to create markets where none may have previously existed. Many of the prospective targets Ahern locates are often looking for an exit strategy for their trucking or logistics business, but lack the proper planning and strategy needed.
"We really enjoyed working with The Dependable Companies for the third time and are pleased that we were able to present an acquisition target that not only fulfilled Dependable's needs, but also strengthens the trucking industry as a whole," explains Andy Ahern, CEO of Ahern & Associates.
The Dependable Companies' acquisition of Matheson Fast Freight complements the latest trend in trucking which seems to be an industry-wide merging of trucking and logistics companies as the transportation industry further emerges from the recession.
About The Dependable Companies:
Started in 1950, The Dependable Companies has some 36 domestic and international offices ranging from as far afield as Latin America, Australia and throughout the Pacific Rim. It has grown both through internal expansion and acquisitions. Originally an LTL carrier with service throughout Southern California, DHE now provides LTL service throughout CA, AZ, and NV, harbor drayage from Northern and Southern California ports and truckload services throughout the eleven Western states. For additional information, please visit http://www.GoDependable.com
About Ahern & Associates, Ltd.:
Ahern and Associates is North America's leading trucking and transportation management consulting firm. The skilled consultants at Ahern and Associates specialize in mergers and acquisitions of trucking and logistics companies as well as the restructuring and evaluation of existing carriers that seek to increase operating efficiency and improve profitability. Since 1987, Ahern and Associates has aided hundreds of buyers in the acquisition of trucking and logistics companies throughout the U.S. and Canada as well as assisting many transportation and logistics companies in reducing their overall operating costs and increasing their profitability. For more information, please call 602-242-1030 or visit http://www.Ahern-Ltd.com.
Business contact:
A.W. Ahern
602-242-1030
Media contact:
Jason W. Jantzen
Red Spot Marketing
602-282-0202
###