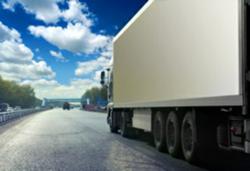 Detroit, Michigan (PRWEB) November 29, 2012
For the re-elected Obama administration, the first step is winning the race for a bi-partisan solution that will stop the country from driving off its "fiscal cliff" at the end of this year. While the democrats have long indicated the answer is raising taxes for Americans earning over $250,000 per year, Republicans have also been holding out on their agenda to cut government spending instead. Their budget proposals have included cuts to transportation funding from revenues generated by the federal gas tax, something that would directly affect the trucking industry and what Obama's reelection ensures will be less likely to occur.
Andrea Rush has lived on both sides of the tax divide and even now on the higher earning side, she agrees with Obama's taxing the wealthy. The home grown business owner of Wayne Michigan started Rush Trucking as a three truck operation already $10,000 in debt and grew it into a major trucking firm of more than 700 tractors, 1,100 trailers and 400 independent operators. Branching out into auto industry companies as well, Rush indicated she would rather pay higher taxes herself before seeing the country go over a fiscal cliff and taxing middle income earners as a result. Believing this would stop Michigan's slowly reviving economy in its tracks and ultimately affect her businesses; Rush is advocating her full support of Obama's plan. "That momentum could get stalled if we don't get this passed," she said.
American Trucking Association representative, Sean McNally, stresses the urgency for reaching an agreement either way with the mere uncertainty slowing the economy before a decision is passed. McNally and other industry leaders feel that resolving the fiscal cliff will allow the administration to get on to the next important step of prioritizing the transportation policy. The policy involves a two part agenda, the first issue of funding determining future developments of improved highway infrastructures and funding allocated between competing priorities of DOT and non-DOT regulatory initiatives. While the trucking industry considers the non-DOT efforts a threat to their future and not in the interests of truck drivers, some are more concerned that the regulations implemented during Obama's last term is a direct cause of the truck driver shortage greatly affecting the industry today.