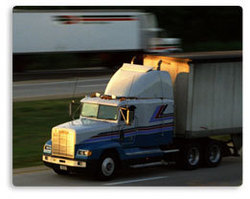 For any company to stay in business for 18 years is amazing, but to see a company grow and flourish like ours says a lot about our management and staff
Colleyville, TX (PRWEB) December 16, 2009
JD Tanner and Associates is ready to celebrate their 18th anniversary of providing commercial trucking insurance. With offices located in Texas, Oklahoma, and Illinois, JD Tanner and Associates is one of the leading providers of trucking insurance quotes in the country. Their network of more than 50 carriers ensures that customers will receive the lowest, most customized quote possible, a definite advantage for small to medium sized trucking businesses that have to find a way to minimize costs.
Jon Donovan Tanner, the President of the insurance company is more than qualified to understand the insurance needs of trucking companies. With a bachelor's degree from the University of Baylor and a law degree from Texas Wesleyan University, J.D. can accurately assess the risk associated with a particular trucking business and offer suggestions on how the company can reduce their risk with customized truck insurance quotes.
In addition to President Tanner, the rest of the staff at JD Tanner and Associates is the driving force behind the company's success over the past 18 years. Every staff member has extensive experience in either the trucking industry, or the legal and insurance industry. Over the past 18 years, the company has evolved, adapted, and expanded. "For any company to stay in business for 18 years is amazing, but to see a company grow and flourish like ours says a lot about our management and staff" said Tanner. "We have grown a lot over the last 18 years and we are continually looking ahead to the future in order to stay on top of the latest insurance trends and offer our customers the best coverage at the best price."
About the Company: JD Tanner and Associates has been providing fleet insurance services since 1992. Their website employs state of the art quoting software, making sure that your trucking company receives the best, personalized insurance quote available. For more information, visit http://www.jdtannerinsurance.com or call 1.800.609.1010.
# # #